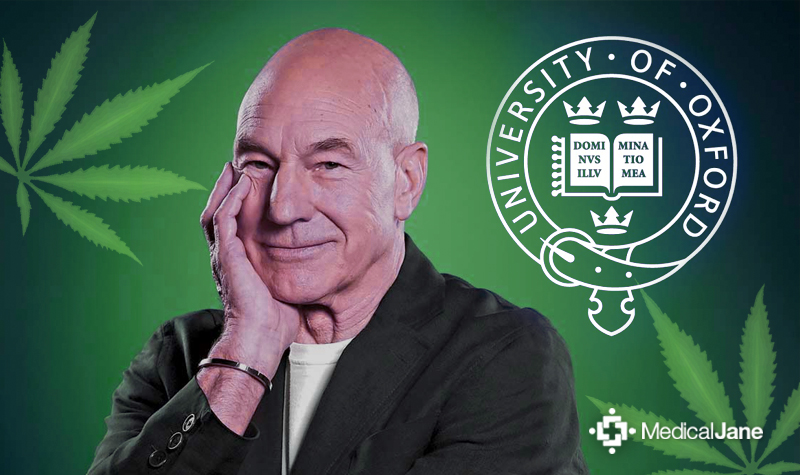 Oxford University To Launch Multi-Million Dollar Medical Marijuana Research Project
Oxford University, the oldest university in England, will be at the forefront of a new global center of excellence set up to carry out a £10 million dollar research program to study cannabis. The initial investment, which equates to about $12.36 million US, is being provided by the private equity company, Kingsley Capital Partners, and will be funded through its new biopharmaceutical firm Oxford Cannabinoid Technologies (OCT).
This venture is expected to bring together Kingsley's financial backing and Oxford's clinical expertise and research to find ways of developing new treatments for those suffering with pain, cancers, and inflammatory diseases. Researchers expect to do this by studying the cellular, molecular, and systems mechanisms of cannabinoids, and in particular the endocannabinoid system (ECS).
Zameel Cader, the associate professor in clinical neurosciences, told The Independent that the medical use of marijuana was an "area of huge untapped potential."
"Cannabinoid research has started to produce exciting biological discoveries and this research programme is a timely opportunity to increase our understanding of the role of cannabinoids in health and disease," Ahmed Ahmed, professor of gynecological oncology at Oxford University, said in a statement. Neil Mahapatra, managing partner at Kingsley Capital Partners agrees it is long overdue and added, "through OCT, we hope our strategic partnership with Oxford will support the development of innovative new therapies to help millions of people around the world."
Hollywood Legend Sir Patrick Stewart Endorses Oxford Plan
Hollywood legend Sir Patrick Stewart is saying, "Make it so." Best known for his roles as Captain Jean-Luc Picard in the Star Trek TV series and Professor X in the X-Men film series, Sir Patrick is speaking out publicly about his experience with cannabis.
"This is an important step forward for Britain in a field of research that has for too long been held back by prejudice, fear and ignorance." – Patrick Stewart
The award-winning, 76-year-old veteran actor uses cannabis-based medications to treat his arthritis. He inherited the condition from his mother who had badly distorted hands and was in constant pain. Sir Patrick is very pleased with the success he has had since incorporating MMJ into his care. He has been able to greatly reduce the stiffness and pain, and can even make fists again, which he was not able to do before cannabis.
OA, the most common form of arthritis, is a degenerative joint disease. People with OA experience a breakdown of the cartilage that cushions the joints. The wearing down of cartilage causes the bones to rub against each other, and thereby exposes the small nerves, which causes pain.
Sir Patrick reports he has had no negative side effects from this treatment and the alternative would have been to continue taking non-steroidal anti-inflammatory drugs, such as Aleve, Advil and Motrin, whose risk of taking them outweigh their benefits.
"I enthusiastically support the Oxford University Cannabis Research Plan. This is an important step forward for Britain in a field of research that has for too long been held back by prejudice, fear and ignorance," actor Patrick Stewart said in a statement, emailed to CNBC.
Hats off to Britain for pressing past the prejudices, fears and ignorance in pursuit of research that may result in benefiting millions of people.