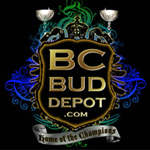 About this Organization
Founded in 1998, BC Bud Depot breeds a wide range of British Columbia genetics. They have also gained recognition as a top international seed bank. Two strains they are known for are BC God Bud and The Black.
Similar Companies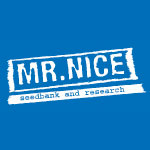 Mr. Nice Seeds
Amsterdam, Netherlands
Mr. Nice Seedbank is a Dutch seed company that operates out of Switzerland, where the law permits growing cannabis for seed production. In fact, the company stems from the Greenhouse Seed Company, where the original Mr. Nice breeders (Shantibaba and Neville Schoenmaker) worked before going out on their own. The two men were co-owners of the Greenhouse Seed Co. and the Greenhouse Coffeeshop respectively, when they set their sights on the 1998 High Times Cannabis Cup. They won every relevant category that year with Super Silver Haze and El Nino, which laid the ground work for Mr. Nice to be …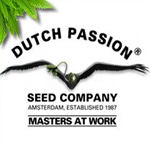 Dutch Passion
Amsterdam-Zuidoost, Netherlands
Dutch Passion was formally established in in Amsterdam 1987, but the true beginnings were in 1972 when the owner started growing. Starting with seeds from Thai and Nigerian strains, Dutch Passion became one of the first recognized cannabis breeders in the world. Dutch Passion enjoyed early success, but the company is best known for introducing feminized seeds to the industry. Currently, a lot of Dutch Passion's focus is on the development of auto-flowering strains.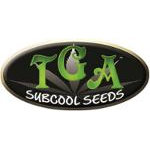 TGA Genetics
Seattle, Washington
TGA Genetics (aka Subcool Seeds) is a team of breeders with locations in California, Oregon, and Washington. TGA Genetics started, in 2001, as a small group of dedicated medical cannabis gardeners who had grown tired of the false claims and made up marketing. TGA (The Green Avengers) is headed by Subcool and Mz. Jill, two of the most accomplished horticulturalists the industry has to offer. Their beloved genetics are highly sought after for their characteristic terpene profiles. Most TGA strains have a distinguishable fruit aroma. This is because Subcool often uses selective breeding techniques to find strains that will produce …