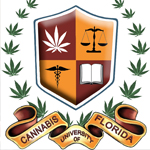 About this Organization
At Cannabis University of Florida (CUFL) we care compassionately about Florida's patients that require the use of medical cannabis in order to benefit all those who are needlessly suffering every day. Medical cannabis alleviates symptoms for those suffering from cancer, Lou Gehrig's disease, multiple sclerosis, Alzheimer's, and many other ailments and diseases. Science has proven that Medical Cannabis not only works, but it is safer than the majority of the addictive and harmful prescription drugs used by patients today.
Based out of Jacksonville Florida, CUFL strives to maintain excellence within the cannabis business. The root of Cannabis University of Florida's mission is to alleviate suffering by establishing a patient's right to use medical cannabis in Florida. For too long, people have suffered while an effective remedy remained inexpensive and easy to produce. The root of Cannabis University of Florida's mission is to alleviate suffering by making medical cannabis legal in Florida. For too long, people have suffered while an effective remedy remained inexpensive and easy to produce.
At Cannabis University of Florida, we know that states where medical cannabis is legal reap benefits far beyond its medicinal value. Its legalization would heal an immense political rift. Medical cannabis would also support local economies by introducing a new industry. Medical cannabis not only heals, but strengthens as well. At Cannabis University of Florida, we help patients establish a legal right to use cannabis for medicinal purposes. We assist patients in obtaining cannabis to use with for their debilitating conditions. We set patients up with one of our physicians who provide patients with a letter of recommendation for the use of cannabis to treat their conditions. We believe that each individual should have a right to use the best alternative medication. For most patients, cannabis is the answer and we strive to ensure all patients are cared for with the least harmful medication.
Associates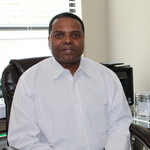 Donavan Carr
Founder and CEO
Donavan Carr, founder and CEO of Live The Dream Enterprises LLC, which does business as Cannabis University of Florida.
Similar Companies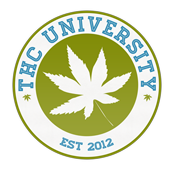 THC University
Littleton, Colorado
Are you wanting a career in the cannabis industry but need to show employers you are qualified? A certificate from the most prestigious online cannabis certification program in the world can help. THCU strives to be different. Our courses are built to be interactive, using the most modern education software and techniques to increase brain function, engagement and memory. All courses are translated in dozens of languages and available on tablets & iPads. THCU built a student community that allows students and instructors to ask and answer each-others questions, and message each other. A jobs board is also available for …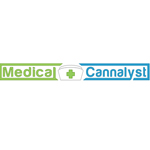 Medical Cannalyst
Las Vegas, Nevada
Many new opportunities have emerged for new businesses and industries seeking to expand their horizons and be part of the Green Rush. Now is the time for physicians, attorneys, registered nurses, pharmacists, physical therapists, dieticians, case managers, and other ancillary professionals to come together and lead the industry with National standards in patient care. Proper oversight and support services from these fields will have a lasting effect on how the overall scope is implemented by seasoned professionals. Medical Cannalyst offers extensive insight into how to reach your target clients, maintain compliance efforts, as well as creating network connections which will …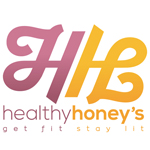 Healthy Honeys
Littleton, Colorado
Located in Denver, CO, Healthy Honeys is the first at home cannabis parties company for women. We would like to educate women of all ages in the comfort of their own home. Have question about what strains are best for stress? or what will get you in the mood ? Healthy Honeys can answer these questions and more. We bring great CBD products to sell to our party goers as well.