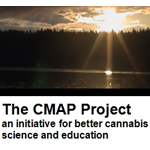 About this Organization
The CMAP Project – for better cannabis science and education.
If you are an MMJ patient or health professional, researcher, or the media —
The FREE CMAP Guide will help you:
– understand the use of cannabis and its complex effects on patients.
– deepen your knowledge about medical cannabis research.
– include cannabis-specific factors in your research design.
On our blogs, you can anonymously:
– share your patient story to bring "heart" and inspiration to science.
– share your plans for cannabis research and get feedback.
– offer criticisms of prohibitionist bias in cannabis research.
The CMAP Guide authors, Robert Bornn and Laura Worth, MSW, are celebrating the 30th anniversary of their various research and development projects in the field of sleep medicine and extending the human health span. Currently they are using The CMAP Guide for research design to study the potential of cannabis to induce and maintain healthy sleep, working with Analytical 360 cannabis testing laboratory and others. The CMAP Project is sponsored by LifeSense Technologies, LLC (www.LifeSenseTechnologies.com).
Similar Companies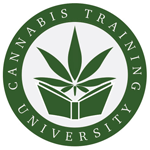 Cannabis Training University
Denver, Colorado
Cannabis Training University (CTU) is the leading online cannabis college. The most graduates, the most students placed in cannabis jobs, and the most information included. CTU is the most recognized cannabis certification in the industry. Start your cannabis career from Cannabis Training University …

Sativa Yoga™
Crete, Illinois
Sativa Yoga™ helps you make peace between your inner + outer lives. * http://www.sativayoga.com * …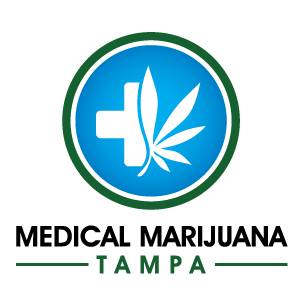 Medical Marijuana Tampa
Medical Marijuana Tampa is the first and largest cannabis school on the east coast. MMT offers world-class education to patients, caregivers, physicians and the general public on the topic of medical marijuana.