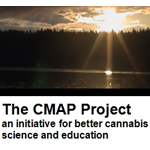 About this Organization
The CMAP Project – for better cannabis science and education.
If you are an MMJ patient or health professional, researcher, or the media —
The FREE CMAP Guide will help you:
– understand the use of cannabis and its complex effects on patients.
– deepen your knowledge about medical cannabis research.
– include cannabis-specific factors in your research design.
On our blogs, you can anonymously:
– share your patient story to bring "heart" and inspiration to science.
– share your plans for cannabis research and get feedback.
– offer criticisms of prohibitionist bias in cannabis research.
The CMAP Guide authors, Robert Bornn and Laura Worth, MSW, are celebrating the 30th anniversary of their various research and development projects in the field of sleep medicine and extending the human health span. Currently they are using The CMAP Guide for research design to study the potential of cannabis to induce and maintain healthy sleep, working with Analytical 360 cannabis testing laboratory and others. The CMAP Project is sponsored by LifeSense Technologies, LLC (www.LifeSenseTechnologies.com).
Similar Companies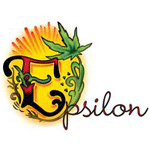 Epsilon Research
Sacramento, California
Epsilon Research is a patient driven R&D operation based in Northern California offering educational services, individualized patient consults, custom botanical supplement formulations, and much more. Epsilon's educational guides are used around the world; empowering the average individual to create safe, consistent, efficacious cannabis supplements. Epsilon's founder has trained organizations around the world in botanical extraction, botanical supplementation; a few of these organizations have gained international reputations for their incredible treatment programs since putting Epsilon systems to work. Epsilon's director and founder is well versed in the therapeutic use of cannabis, developing treatment regimens that use cannabis extracts as nutritional supplements …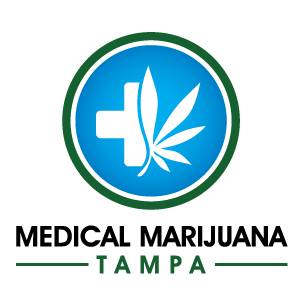 Medical Marijuana Tampa
Medical Marijuana Tampa is the first and largest cannabis school on the east coast. MMT offers world-class education to patients, caregivers, physicians and the general public on the topic of medical marijuana.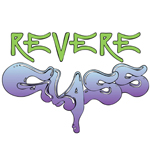 Revere Glass School
Berkeley, California
Revere Glass School was founded by Dustin Revere in 2006. It is based in Berkeley, CA, and classes are offered in both private and public sessions. Most glass schools kick out students who attempt to make pipes and here it is not only encouraged, you can take classes specifically for this.