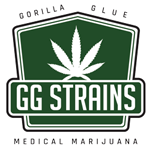 About this Organization
GG Strains is the creator of the cannabis strain Gorilla Glue #4.
The goal of GG strains is to ensure all consumers and medical cannabis/marijuana card holders receive the same GG (AKA Gorilla Glue) product each and every time they go to purchase; whether it be GG #4, #1, #5 or any other new GG release. We know quality and consistency is important to our consumers. In order to accomplish this goal, we will authorize select cultivators in each state where medical and recreational marijuana is legal. This will enable us to assure our patients and consumers are receiving the original high end, top shelf quality GG (AKA Gorilla Glue) product, for which we have become known.
Similar Companies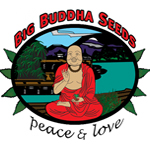 Big Buddha Seeds
Amsterdam, Netherlands
Big Buddha Seeds got it's start when The Big Buddha acquired a cut of the Cheese strain in 2002 and started backcrossing it with a true landrace Indica male. The resulting seeds helped Big Buddha Seeds grow in popularity and they now have a long list of strains, many stemming from that initial Cheese cutting. Recently, Big Buddha's focus has been on producing connoisseur-quality auto-flowering strains while working in the Mediterranean region. They have won a number of awards since bursting on the scene at the HIGH TIMES Cannabis Cup.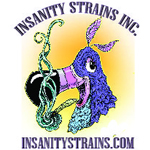 Insanity Strains
Insanity Strains Inc. is a California collective and a medical marijuana brand. Generational secrets passed down, combined with years of personal experience have come together in a perfect union to create and nurture the best natural flower on the market. Our unique and innovative natural growing style as well as our exclusive master crafted strains has led us to a truly insane product line.
Oasis Medical Seeds
Oasis Medical Seeds is a collective that provides medical cannabis to card-holding patients in the state of Michigan. They took home 1st place in the Indica Competition at the 2014 Michigan Medical Cannabis Cup for their Paris OG.