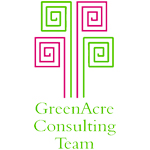 About this Organization
GreenAcre Consulting Team, LLC is a Florida based cannabis consulting company with a rapidly growing clientele in the industry. GreenAcre is founded and operated by Florida licensed attorneys and said attorneys are the first to introduce the legal concept of a regulated cannabis market.
Similar Companies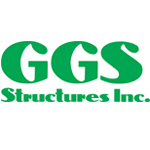 GGS Structures, Inc
Moore, Oklahoma
GGS Structures, Inc designs and manufactures commercial scaleable cannabis growing facilities. Our team of experts bring decades of growing experience to today's cannabis growers. We design your growing rooms for maximum yield and consistent quality, complete with benches, irrigation, HPS or LED lights, fertilization, and environmental controls custom designed for the marijuana industry. Our project managers work with growers through every step of the planning and construction process. Our grow rooms are built to adhere to local government regulations, taking into consideration odor controls, product separation, and tracking. GGS has been in business since 1979 and has construction projects all …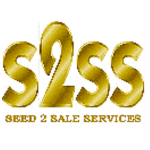 Seed 2 Sale Services, Inc.
Fort Collins, Colorado
Seed to Sale Services, Inc. operates upon the principle of bringing the newest, most effective agricultural technology and products to the legal hemp and marijuana cultivation, manufacturing and distribution markets. S2SS works with cultivators, manufacturers and distributors, throughout the entire process from germination of seed to bringing the finished products to market. The products and services provided by S2SS includes state of the are nutrient technology from rare earth mineral composition with ionic Nano technology to Greenwave frequency technology delivery systems; next generation organic soil fertilization; Aquaponic technology and systems; Electrochemical Technology salt free water processing; soil, hydroponic and Aquaponic …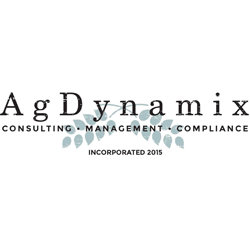 AgDynamix
Eureka, California
AgDynamix is a farm management services firm offering business & financial planning, site plans and portfolios, cannabis compliance information, production plans & licensing assistance.