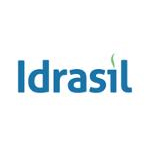 About this Organization
Idrasil™ provides all of the medicinal analgesic & therapeutic benefits of Medical Cannabis without the social risks or euphoria associated with smoking or the unpredictable dosages of edible confections. Idrasil™ eliminates the negative social stigmas associated with Medical Marijuana and replaces them with a mainstream all-natural nutraceutical, which looks like any other pill on the market.
Unlike Marinol (Dronabinol), which are synthetic forms of a single cannabinoid (THC) only, Idrasil™ is an all-natural cannabis plant extract containing over 65 naturally occurring cannabinoids (cannabis).
Idrasil™ allows physicians and caregivers to provide a standardized & consistent formula with a measurable dosage (25mg Pill), each and every time to their patients.
Similar Companies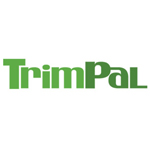 TrimPal
Grass Valley, California
Official distributor of the TrimPal Dry Bud Trimming Line. The TrimPal is a new effective design used to trim marijuana and leafy aromatic plant material. The TrimPal will significantly reduce the cost and time involved in manicuring your buds, allowing one person to trim your entire harvest with a user friendly trimming system. The precision laser cut design is accompanied with the most reliable names in parts and powder coated by certified techs providing a high quality, durable and dependable machine. The 5 minute interval timer allows for setting your time frame in trimming and determining your preference. The machine …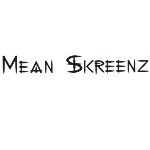 Mean Skreenz
Englewood, Colorado
Mean Skreenz was launched in April 2013. Based in Colorado, they provide 5″ X 5″ filters to be used in the extraction of essential oils. Their polymer screens are chemical resistant and will perform for a lifetime if properly cared for. Mean Skreenz is a property of Wax Face Enterprises. They were a sponsor of the Denver Secret Cup Awards Celebration in October 2013.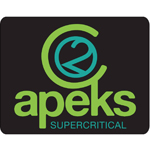 Apeks Super Critical Systems
Johnstown, Ohio
Founded in 2001, Apeks Supercritical is Ohio-based entity that specializes in manufacturing CO2 extraction equipment. It is a division of Apeks Fabrication that was formed in response to the growing demand for CO2 extractors. The company is focused on the ever expanding applications and uses for CO2 as a supercritical fluid and as a liquid solvent. Their extractors use a patent pending Valveless Expansion Technology (VET) – this means there are no constrictions or regulating valves to cause clogging in the system between the extraction vessel and the CO2 expansion separator.