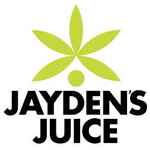 About this Organization
Jayden's Juice is a leading high-ratio CBD oil. Our non-hemp oil yields a much higher amount of CBD than hemp oils, with an average of 30 CBD:1 THC depending upon crop yield. We also offer pure THC and high-ratio THCA oils. Our proprietary cannabis strain is grown, processed, and tested in California.
Similar Companies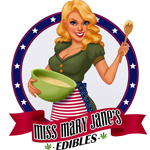 Miss Mary Jane's Edibles
After nearly a decade in the mainstream baking business,Miss Mary Jane's Edibles launched a line of medicated cannabis infused mini-desserts. We hand-make gourmet edibles in our certified kitchen and every batch is tested by SC Labs to ensure consistency and safe dosing. The feedback that we have received form both collectives and patients has been beyond our expectations. No other edibles company provides the level of quality that we have been able to achieve at a affordable donation. We were voted Top 5 Edibles in 2014 by OCWEEDREVIEW.com. We have several items available for donation in a wide variety of …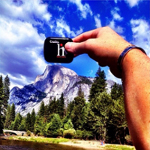 Cnabis
Cnabis is innovating infused edibles. Founded by a large food manufacturing company owner, producing over 250 private label retail food products, they bring quality editable's to the marketplace by utilizing advanced food processing technology, all-natural ingredients, very low price point, superior packaging, and a solid sales network. These features all combine to help them produce and deliver a quality laboratory tested product with no marijuana taste, a very enjoyable natural candy flavor, and a manufacturing process that monitores dosages for product continuity, and above all, consumer confidence. It is their mission to provide wellness, relief and a delicious, smoke-free alternative …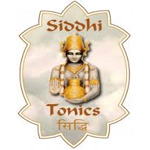 Siddhi Tonics
Seattle, Washington
Siddhi Tonics is based in the Seattle area. They make a Bhang infused tonic, which is a fine-powedered, vegan, medicated blend of herbs and spices. It can used in tea, lattes, water, and even oatmeal; it is used to improve energy levels, as well as promote overall health.