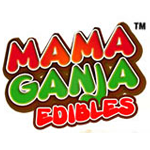 About this Organization
Mama Ganja Edibles is the only SC Labs tested, 100% Organic, Vader Extracts Honey Oil based edible company on the market. We guarantee consistent quality, make everything fresh in our certified kitchen, and ensure your patients will receive the best medicine possible by making weekly deliveries to your company. We have a variety of product and are able to provide customized orders & catering!
Similar Companies

Inyanga Farms
Dexter, Oregon
From our wonderful soil grown, sun-kissed organic cannabis we make high CBD RSO and alcohol-free tinctures. We carry High CBD tinctures in a variety of ratios, a high THC tincture and a wonderful Sleep tincture. We also make topicals for a variety of skin issues and pain, and also Pet Products for pain and anxiety.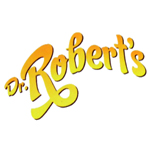 Dr. Robert's Bakery
San Diego, California
Dr. Robert's Bakery is based in San Diego, CA. They have a variety of medible options, all of which use canna-butter. They are the home of the 42 Brownie, which is one of the most potent treats in California with 420 mg of THC. The Dr. Robert's product line includes a number of vegan and gluten-free options as well.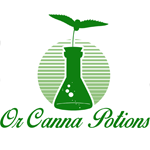 Or Canna Potions
Portland, Oregon
Or Canna Potions provides a line of Cannabis Infused Topical treatment. Always Organic and GMO free. We only use the highest quality ingredients in all our products. All of our Products, Suggested and Effective Uses but not limited to: Skin issues, Headaches/Migraines, Warts, Sore Muscles, Arthritis, Pain, Acne, Blisters, Dry Skin, Swelling, Rheumatism, Scabs, Boils, Moles, Melanoma, Rash, Sports injuries, Leg Cramps, Eczema , Back ache, Sore Feet, Dry Lips, Cold sores, Warts ,Chapped skin, Chapped Lips, Athletes Foot, Jock itch, Dry Scap, Itchy scalp, Psoriasis, Scab Scalp, Eczema, shaving and daily wellness. Our Organic Soaps Can be used for …