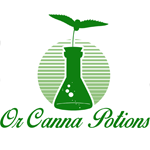 About this Organization
Or Canna Potions provides a line of Cannabis Infused Topical treatment. Always Organic and GMO free. We only use the highest quality ingredients in all our products. All of our Products, Suggested and Effective Uses but not limited to: Skin issues, Headaches/Migraines, Warts, Sore Muscles, Arthritis, Pain, Acne, Blisters, Dry Skin, Swelling, Rheumatism, Scabs, Boils, Moles, Melanoma, Rash, Sports injuries, Leg Cramps, Eczema , Back ache, Sore Feet, Dry Lips, Cold sores, Warts ,Chapped skin, Chapped Lips, Athletes Foot, Jock itch, Dry Scap, Itchy scalp, Psoriasis, Scab Scalp, Eczema, shaving and daily wellness. Our Organic Soaps Can be used for the washing of contaminated clothing, dishware. You can even use to wash your dirty pets of Fleas and Mites.
Similar Companies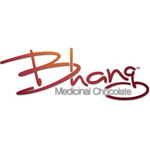 Bhang Chocolate
Las Vegas, Nevada
Founded in 2010, Bhang Chocolate produces and distributes a number of infused chocolates. In addition to their medicated chocolate bars, they make chocolates from non-THC hemp. These are then distributed in mainstream locations in hopes of informing the general public about cannabis and its benefits. Bhang is best known for their variety of chocolate bars. With that said, they also sell truffles, chocolate covered almonds, drink mixes and more. To help grow the company, Bhang received $39 million dollars in funding from Mentor Capital in early 2014.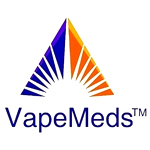 VapeMeds Honey Oil
Advocates For Cancer Research Corp introduces VapeMeds HONEY OIL™ (RS0), an all-natural cannabis oil remedy, formulated from the essential constituents of the whole plant cannabis, rich with Tetrahydrocannabinol (THC) and Cannabidiol (CBD). VapeMeds HONEY OIL™ is made from the flowers and trim of several award winning hybrid cannabis strains that are cultivated by our master, indoor horticulturalist, then processed in-house, guaranteeing the highest quality that is free of pesticides, molds, and residual solvents. We use certified organic grape alcohol and heat reduction technology in a closed-loop, stainless steel chamber to preserve the integrity of the decarboxylated, cannabinoid-rich oil. The …