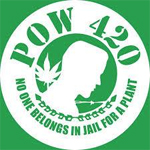 About this Organization
POW420's mission is to empower, educate, and disseminate information for and about people incarcerated as a result of cannabis laws and to end prohibition successfully by striking all sentences that relate to cannabis, and providing reparations to all those harmed by the unjust laws.
POW is an acronym for "prisoner of war" and 420 is a well recognized term for cannabis. Thus, POW420 is all about prisoners relative to cannabis. POW420 is a general partnership dedicated to ending cannabis prohibition by focusing on prisoners and their families, the true victims of war on cannabis, by exposing the tyranny of unjust laws that are cannabis prohibition.
POW420.com is a web site that provides weekly updated information about our brothers and sisters in prison. POW420 information is listed by individual POW420 name and cross referenced by state. Each POW420 has a biography and letters written section. POW420 publishes prisoners needs on their profile page.
Similar Companies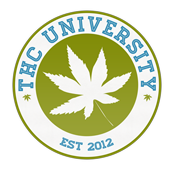 THC University
Littleton, Colorado
Are you wanting a career in the cannabis industry but need to show employers you are qualified? A certificate from the most prestigious online cannabis certification program in the world can help. THCU strives to be different. Our courses are built to be interactive, using the most modern education software and techniques to increase brain function, engagement and memory. All courses are translated in dozens of languages and available on tablets & iPads. THCU built a student community that allows students and instructors to ask and answer each-others questions, and message each other. A jobs board is also available for …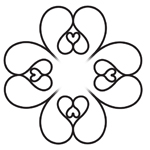 Utopia Vision, ltd.
Brighton, United Kingdom
Utopia Vision, ltd. is the collaboration of like-minded individuals that share the same vision of a better social experience. We have a true feeling of solidarity and all believe in the vision of change for the better. Investing in ethical practice of organic biodiversity, Utopia Vision aims to inspirer fulfilling change in commercial and individual experience.
Oregon Cannabis Education and Resource Center
OCERC's mission is to provide communities with access to Cannabis and cannabinoid related educational opportunities and information by hosting local educational events, developing and publishing educational materials, collecting and disseminating industry information, and more… …