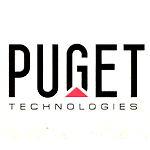 About this Organization
Puget Technologies (OTCQB: PUGE) is a publicly traded company focused on investing in companies that stay ahead of the curve and offer innovative products. Cannabis Biotech, a wholly owned subsidiary of Puget Technologies, is forging new frontiers in cannabinoid research and distribution. As the world grows to accept cannabis-based medicines, we are poised to meet the demand. Its other subsidiary, B-29, is responsible for manufacturing naturally-infused energy drinks.
Associates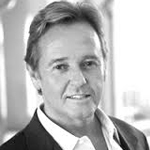 Ron Leyland
President & CEO
Ron Leyland serves as President and CEO of Puget Technologies, the publicly-traded parent company of Cannabis Biotech. He is responsible for guiding the company's overall direction, implementing their mission and vision. Further, Leyland is in charge of developing strategic opportunities to increase share-holder value. Before his time with Puget Technology, Leyland founded Nexagen USA in 2002. Leveraging the company's successful launch of its initial proprietary product, the Jen Fe Diet Patch, he assembled an expert research and development team. They went on to develop a well-accepted product line consisting of patches, pills, lotions and drinks utilizing multiple delivery systems. Leyland …
Similar Companies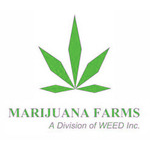 WEED, Inc.
Tucson, Arizona
WEED, Inc., (OTC Pink: BUDZ), is a public company focused on purchasing land and building Commercial Grade "Cultivation Centers" to consult, assist, manage & lease to Licensed Dispensary owners and organic grow operators on a contract basis, with a concentration on the legal and medical marijuana sector. The Company's plan is to become a True "Seed-to-Sale" company providing infrastructure, financial solutions and real estate options in this new emerging market.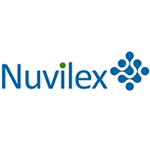 Nuvilex, Inc.
Silver Spring, Maryland
Nuvilex is a biotechnology company focused on developing and preparing to commercialize treatments for cancer and diabetes based upon a proprietary cellulose-based live-cell encapsulation technology, called Cell-in-a-Box(TM). This unique technology will be used as a platform upon which treatments for several types of cancer, including advanced, inoperable pancreatic cancer, and diabetes are being built. The Company's treatment for pancreatic cancer involves the use of the widely used anticancer prodrug, ifosfamide, together with encapsulated live cells that convert ifosfamide into its active or "cancer-killing" form. Nuvilex's subsidiary, Medical Marijuana Sciences, Inc., is dedicated to the development of cancer treatments based upon …