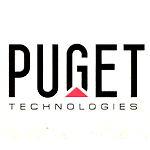 About this Organization
Puget Technologies (OTCQB: PUGE) is a publicly traded company focused on investing in companies that stay ahead of the curve and offer innovative products. Cannabis Biotech, a wholly owned subsidiary of Puget Technologies, is forging new frontiers in cannabinoid research and distribution. As the world grows to accept cannabis-based medicines, we are poised to meet the demand. Its other subsidiary, B-29, is responsible for manufacturing naturally-infused energy drinks.
Associates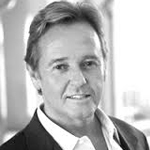 Ron Leyland
President & CEO
Ron Leyland serves as President and CEO of Puget Technologies, the publicly-traded parent company of Cannabis Biotech. He is responsible for guiding the company's overall direction, implementing their mission and vision. Further, Leyland is in charge of developing strategic opportunities to increase share-holder value. Before his time with Puget Technology, Leyland founded Nexagen USA in 2002. Leveraging the company's successful launch of its initial proprietary product, the Jen Fe Diet Patch, he assembled an expert research and development team. They went on to develop a well-accepted product line consisting of patches, pills, lotions and drinks utilizing multiple delivery systems. Leyland …
Similar Companies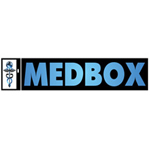 Medbox, Inc.
Los Angeles, California
Medbox, Inc. is a publicly traded company that manufactures Medicine Dispensing Systems AKA Prescription Vending Machines. These machines are designed to automate the experience of purchasing cannabis from a dispensary and/or retail location. They were granted patents for their technology in both the United States and Canada. Headquartered in West Hills, CA, Medbox has grossed $8 million dollars since it began doing business in 2010, and has opened office locations in Los Angeles, New York, Connecticut, Arizona, Toronto, London, & Tokyo.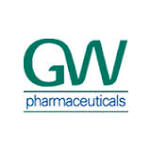 GW Pharmaceuticals (GWPH)
Porton Down, United Kingdom
GW Pharmaceuticals was founded in 1998 and is listed on both the NASDAQ Global Market (GWPH) and AIM, a market of the London Stock Exchange. GW is licensed by the UK Home Office to work with a range of controlled drugs for medical research purposes. The Group's lead programme is the development of a product portfolio of cannabinoid prescription medicines to meet patient needs in a wide range of therapeutic indications, including Sativex® Oromucosal Spray and Epidiolex® for childhood epilepsy.