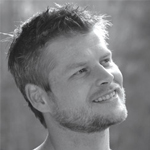 Biography
Erik Biksa has been writing about and discussing hydroponics growing, related technologies and cropping methods since 1999 in a variety of professional publications and platforms globally Erik has travelled the world learning and teaching modern growing techniques and technologies and is appreciated by many growers for his informative yet hands on approaches. Presently, he is the Editor at Grozine Hydroponics Magazine.
Companies
Grozine Hydroponics Magazine
Editor
Grozine Hydroponics focuses on delivering useful and in-depth information about growing crops with modern techniques in grow lighting, hydroponics fertilizer & supplements that engage, inform and educate gardeners.
In The News
Pre-Flowering and Early Flowering Tips For Growing Cannabis Indoors
Last time in our home growing series here at Medical Jane, we discussed pre-veg and vegetative growth for cultivating medicinal cannabis indoors successfully. Some of the things we talked about included knowing how much space to leave for growth once flowering begins and what kind of spacing and plant numbers a grower might need to achieve their desired yield levels with the strain(s) selected. Pre-flowering Tips And Tricks For Growing Indoors If you started your plants from seed, your crop may be showing you signs of pre-flowering. Once …