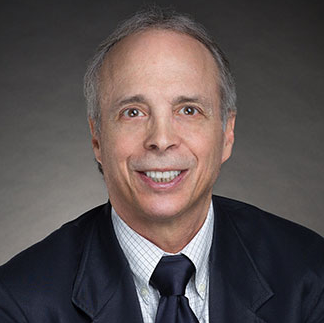 Biography
Ethan Russo, MD, is a board-certified neurologist, psychopharmacology researcher, and former Senior Medical Advisor to GW Pharmaceuticals. He served as study physician to GW Pharmaceuticals for three Phase III clinical trials of Sativex.
Ethan Russo graduated from the University of Pennsylvania (Psychology) and the University of Massachusetts Medical School, before residencies in Pediatrics in Phoenix, Arizona and in Child and Adult Neurology at the University of Washington in Seattle. He was a clinical neurologist in Missoula, Montana for 20 years in a practice with a strong chronic pain component. In 1995, he pursued a 3-month sabbatical doing ethnobotanical research with the Machiguenga people in Parque Nacional del Manu, Peru. He joined GW as a full-time consultant in 2003.
Ethan Russo has held faculty appointments in Pharmaceutical Sciences at the University of Montana, in Medicine at the University of Washington, and as visiting professor, Chinese Academy of Sciences.He is currently Past-President of the International Cannabinoid Research Society, and is former Chairman of the International Association for Cannabinoid Medicines.
Ethan Russo is the author of Handbook of Psychotropic Herbs, co-editor of Cannabis and Cannabinoids: Pharmacology, Toxicology and Therapeutic Potential, and author of The Last Sorcerer: Echoes of the Rainforest. He was founding editor of Journal of Cannabis Therapeutics, selections of which were published as books: Cannabis Therapeutics in HIV/AIDS, Women and Cannabis: Medicine, Science and Sociology, Cannabis: From Pariah to Prescription, and Handbook of Cannabis Therapeutics: From Bench to Bedside. He has also published numerous book chapters, and over thirty articles in neurology, pain management, cannabis, and ethnobotany. His research interests have included correlations of historical uses of cannabis to modern pharmacological mechanisms, phytopharmaceutical treatment of migraine and chronic pain, and phytocannabinoid-serotonergic and –vanilloid interactions.
Companies
GW Pharmaceuticals (GWPH)
Senior Medical Advisor
GW Pharmaceuticals was founded in 1998 and is listed on both the NASDAQ Global Market (GWPH) and AIM, a market of the London Stock Exchange. GW is licensed by the UK Home Office to work with a range of controlled drugs for medical research purposes. The Group's lead programme is the development of a product portfolio of cannabinoid prescription medicines to meet patient needs in a wide range of therapeutic indications, including Sativex® Oromucosal Spray and Epidiolex® for childhood epilepsy.
In The News
3rd Annual National Medical Cannabis Unity Conference Takes Place In Washington, DC
Different people participate for different reasons. But whatever the reason, the 3rd Annual National Medical Cannabis Unity Conference, hosted by Americans for Safe Access, was the place to be for those wanting to gain more knowledge about medical cannabis. The event took place last week in Washington, D.C. at the Loews Madison Hotel. Over five days, doctors, researchers, activists, and patients from around the country convened to discuss the future of medicinal cannabis policy reform and science. The amount of information shared in such a short time was stunning. Day One – History of Progress and Looming Issues The reception …
Cannabinoid Deficiency May Explain a Variety of Health Conditions
As we know, endocannabinoids are naturally produced within the body and play a major role in overall health. Similarly, medical marijuana and phytocannabinoids derived from cannabis have exhibited a number of therapeutic benefits. Researchers Propose the Idea of Cannabinoid Deficiency The list of conditions tied to cannabis is wide-ranging and steadily growing. Whether cannabinoids are providing relief from migraines, fibromyalgia, or irritable bowel syndrome (IBS), the mechanism involved is largely the same; success is often …