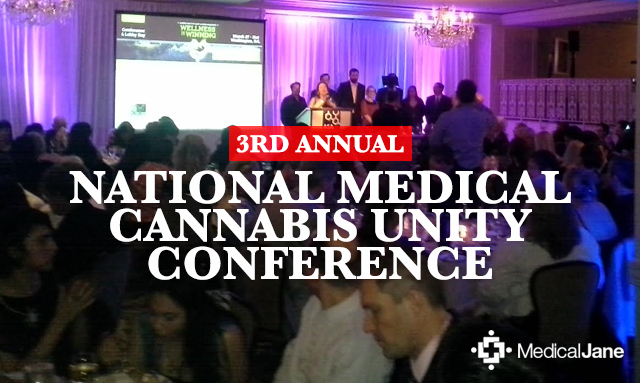 3rd Annual National Medical Cannabis Unity Conference Takes Place In Washington, DC
Different people participate for different reasons. But whatever the reason, the 3rd Annual National Medical Cannabis Unity Conference, hosted by Americans for Safe Access, was the place to be for those wanting to gain more knowledge about medical cannabis. The event took place last week in Washington, D.C. at the Loews Madison Hotel. Over five days, doctors, researchers, activists, and patients from around the country convened to discuss the future of medicinal cannabis policy reform and science. The amount of information shared in such a short time was stunning.
Day One – History of Progress and Looming Issues
The reception on Friday night was an excellent way to begin the conference, and many great conversations were had among attendees. The main content began on Saturday with a summary of cannabis history and recent victories.
Steph Sherer, the executive director of ASA, asserted the need to keep fighting hard for medicinal cannabis reform, as despite the progress we have achieved, there is still much to be done. Alice O'Leary Randall discussed her late husband Robert Randall's founding contribution to the medicinal cannabis movement, as well as other history. Her presentation was well received, and she signed many copies of her memoir book in the sponsor room.
Dr. Stephen Corn, a Harvard Medical School associate professor, described his work expanding physician education through his website TheAnswerPage.com. Increasing the roles of physicians in cannabis education is imperative to improving access. As importantly, it is critical for the public to see that cannabis law reforms do not lead to apocalyptic events. Amanda Reiman, the Manager of Marijuana Law and Policy for the Drug Policy Alliance, showed concrete statistics indicating that crime, accidents, and youth cannabis use were not negatively impacted from medical legalization.
Before the second panel, Dr. Ethan Russo gave an excellent presentation on controversies in cannabis therapeutics. Dr. Russo formerly worked for GW Pharmaceuticals but is now the Medical Director for Phytecs. He elaborated on his belief in the power of cannabis medicines with equal amounts of tetrahydrocannabinol (THC) and cannabidiol (CBD) (1:1 THC:CBD ratios) and described a cannabis classification system based on primary, secondary, and tertiary terpenes.
The next panel was dedicated to legislative updates. This is especially relevant given the recent introduction of the CARERS Act (S. 683). T.J. Thompson, a Navy veteran who spoke at the CARERS Act press conference, shared his story and more about the law, which protects states' rights and moves cannabis from Schedule I to Schedule II. It also explicitly allows greater access to cannabis for veterans.
As an example of the immediate need for cannabis medicine, Patrick and Beth Collins took the stage to describe their daughter Jennifer's experience. Jennifer has a form of epilepsy that does not respond to conventional medicines. Furthermore, despite CBD's angelic reputation, that too failed. However, tetrahydrocannabinolic acid (THCA) tincture helped reduce her seizures from 300 to 10 per day, improve her grades from Ds and Cs to straight As, and decrease other medications. The effectiveness of both THCA and cannabidiolic acid (CBDA) for seizures and other conditions was acknowledged by several other presenters.
After lunch, a panel convened to talk about product safety issues. Doctors, including Michelle Sexton, Jahan Marcu and Jeff Raber elaborated on the nuances of cannabis testing and laboratory standards. The big takeaway here is that testing cannabis is remarkably difficult and riddled with obstacles. Calibration, intralot variability, and sampling were just some issues that affected the accuracy of lab results. Dr. Raber pointed out that doing a good job can actually lose clients for a lab, as many do not want to hear the truth that their products contain pesticides or have low-THC values.
One of the most personally exciting parts of the conference was the doctor's stakeholder meeting. Medical and naturopathic doctors, researchers, and patients were in attendance. Leaders like doctors Jeffrey Hergenrather, Ethan Russo, Michelle Sexton, and Rick Doblin discussed issues like how to educate more physicians and overcome the stigma against cannabis science.
Nuances of cannabis medicine were also examined, such as optimal ratios for synergy and the best doses for treating different conditions. For example, Dr. Russo said that 1:1 THC:CBD ratios were best for most conditions, and high doses were probably required to kill cancer. Interestingly enough, two cancer patients who had used cannabis extracts successfully were in the room, as was a partner of Constance Finley, a producer who is well known for helping individuals fight cancer with cannabis oil. Dr. Jeffrey Hergenrather, who won the 2015 ASA Medical Professional of the Year award, also mentioned his work with glioblastoma multiforme, a rare brain cancer that does not respond well to chemotherapy but shows great susceptibility to cannabinoids. While cannabis extracts undoubtedly require a lot more research, the acceptance that they can fight cancer in many cases is growing tremendously fast.
Day Two – Regulatory Schemes and Clinical Applications
The second day began with "report-backs" from the leaders of the different stakeholder meetings. This allowed everyone in the conference to get a sense of what each group talked about. Besides the doctor's group, others included parents, patients, veterans, industry professionals, and drug policy reformers.
The first panel examined state cannabis laws and some challenges. Kari Boiter, a co-founder of ASA-Washington, warned that full legalization in Washington state could hurt medical patients. Indeed, it is imperative to not let legalization impede patients' rights or increase their costs. Martin Lee, a co-founder of ProjectCBD.org, criticized the ridiculous CBD-only laws and emphasized the need for whole-plant medicine. He also pointed to the recent Israeli study indicating superiority of whole-plant CBD compared to isolated CBD. Future state laws must be designed to accommodate affordable, whole-plant medicine, and existing laws must be rectified.
The next panel addressed the stigma of cannabis use. Due to the negative public perceptions surrounding cannabis, the legitimate medical applications of the plant have been unfairly restricted. Don Duncan, the ASA California Director, advocated for the use of legislation and litigation to forcefully end the discriminatory policies which have been immorally justified by stigma. Sara Arnold, co-founder of Family Law and Cannabis Alliance, specifically addressed the challenges that parents face. Stacia Cosner, the Deputy Director of Students for Sensible Drug Policy, addressed student-related issues, giving excellent advice about how anyone can effectively create change and combat stigma on campus.
The second-to-last panel featured many remarkable presentations on the clinical applications of medicinal cannabis. Sue Sisley, the famed University of Arizona researcher who was fired for her intended work with PTSD, gave an enjoyable presentation about her personal struggles and the bright progress ahead for PTSD research. As expected, Dr. Dustin Sulak, the Medical Director of Integr8 Health in Maine, presented a very enjoyable overview of cannabinoid medicine, pointing out how complex the medicine is and that we will never be able to fully understand it. However, what we do know is very powerful, and further research will continue to allow us to use cannabis more effectively.
The final panel examined the different kinds of regulatory schemes for cannabis. Most people agree that the formal scheduling structure is unfit for cannabis medicine. Michael McGuffin, president of the American Herbal Products Association, discussed how cannabis products may one day be marketed as dietary supplements. While there are many ways cannabis could be regulated, what matters is determining a structure that results in the greatest access and lowest costs for patients.
Day Three and Day Four – Activism and Lobbying
The third day of the conference was dedicated to various educational tracks. Dr. Marcu began by sharing tips for talking to politicians about cannabis science. He advised individuals to back up their claims and become very familiar with at least a few studies. Later, Steph Sherer provided useful tips about how to effectively run meetings and events, such as setting and adhering to ground rules.
The advice was timely and practical, given that the final day of the conference was dedicated to lobbying Congress. Dozens of individuals met with their representatives to share their experiences and advocate for passage of the CARERS Act.
Behind-the-Scenes and Final Thoughts
Aside from the presentations, many people learned a lot through their conversations with other attendees. There were ample breaks to discuss recently shared material. All of the presenters were very accessible, taking time to speak with anyone who had questions. Overall, my experience of the conference was truly amazing, and I got to connect with many of my favorite researchers and activists on a deeper level. Americans for Safe Access should be proud of themselves for putting on such a well-organized and successful event.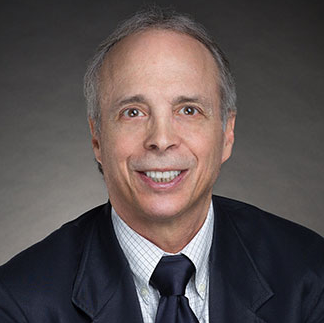 Ethan Russo, MD
Ethan Russo, MD, is a board-certified neurologist, psychopharmacology researcher, and former Senior Medical Advisor to GW Pharmaceuticals. He served as study physician to GW Pharmaceuticals for three Phase III clinical trials of Sativex.Ethan Russo graduated …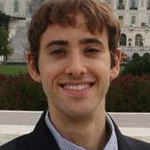 Justin D Kander
Justin Kander is the Research & Development Coordinator for The Oil Plant, a licensed California cannabis manufacturer specializing in the production of cannabis extracts, cannabis-infused olive oils, and cannabis topicals. He joined the company in …