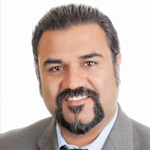 Biography
Khurshid Khoja is Principal at Greenbridge Corporate Counsel. Prior to founding Greenbridge, Khurshid practiced corporate and transactional law at Thelen LLP and Reed Smith LLP, where he gained extensive legal and commercial experience advising industry-leading clients on general contract law issues, corporate formation and governance, start-up matters, intellectual property issues, securities law and regulatory compliance, and mergers and acquisitions in the renewable energy and financial services industries.
Khurshid also has special expertise in the legal medical and adult use cannabis industry. In addition to leading the Cannabis & Hemp Industry practice at Greenbridge, Khurshid currently serves on the Board of Directors of the California Cannabis Industry Association and the Illinois Cannabis Industry Association. During his term as outside General Counsel to The ArcView Group, Khurshid helped to launch the medical cannabis industry's first angel investment network for ancillary businesses — providing advice on securities laws compliance, drafting membership and other critical path agreements, and hosting the very first ArcView Angel Network meeting.
Khurshid is also a co-founder of the Emerald Growers Association, a medical cannabis trade association of small farmers whose mission is to promote the benefits of sun-grown medical cannabis from California's Emerald Triangle Region by advocating for public policies that foster a sustainable medical cannabis industry — serving pro bono as its General Counsel during its initial year of operations.
Khurshid has a strong commitment to civil rights and community service, and currently serves on the Board of Asian Americans Advancing Justice – Asian Law Caucus. He has previously served on the Boards of The Bill Of Rights Defense Committee, and numerous minority bar associations. Among his honors, Khurshid was named to the Northern California Super Lawyers Rising Stars list in 2010, 2011 and 2013. He was profiled as an Industry Leader in the recently published market data report The State of the Legal Marijuana Markets (2nd Ed.). His work has been published in the Medical Marijuana Business Daily, and he has been a featured presenter at numerous ArcView Investor Network conferences, the National Marijuana Business Conference, the California NORML Conference, the Students for Sensible Drug Policy Western Regional Conference and the National Cannabis Industry Association's Midwest Cannabusiness Symposium, among other professional conferences.
Khurshid earned his B.A. with High Honor in Political Science at DePaul University, his M.A. in International Relations at The University of Chicago, and his J.D. at the University of California, Berkeley School of Law, where he served as President of the Class of 2001. Khurshid is admitted to practice law in California, and he serves as a legal consultant to clients outside California operating in Canada and throughout U.S. jurisdictions that have legalized medical and/or adult use cannabis. Greenbridge serves cannabis industry enterprises in California, Colorado, Illinois, Nevada, New Jersey, Oregon and Washington.
Companies
Greenbridge Corporate Counsel
Principal
Greenbridge Corporate Counsel is a business law firm based in San Francisco. It was founded as a platform for making premium legal services accessible to start-ups and established companies working toward environmentally conscious and politically progressive goals. Greenbridge is a new kind of business law firm–a firm where business lawyers committed to addressing climate change, advancing human and civil rights and performing community service can feel good about the clients they serve and provide top flight legal services to visionary companies working toward the same goals. Greenbridge Corporate Counsel's attorneys have a broad range of experience encompassing corporate governance, corporate …
In The News
Greenbridge Corporate Counsel: Business Law For The Legal Cannabis Industry
As cannabis becomes more accepted in the mainstream (i.e. Weed 2), investors are looking for ways to make their mark on the developing industry. But as the saying goes, "Mo' Money, Mo' Problems." With the increasing flow of dollars into the legal cannabis industry, entrepreneurs are doing something that seemed out of the question a few years ago – hiring corporate lawyers. Greenbridge Corporate Counsel is among the leading law firms in the country advising lawful medical cannabis …