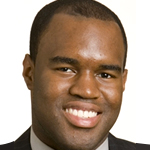 Biography
Dr. Malik Burnett is a physician advocate who completed his medical and business training at Duke University. He believes that a public which is better informed about the science behind cannabis will be able to use cannabis safely and experience its many benefits. He is currently a Policy Manager in the Office of National Affairs at the Drug Policy Alliance in Washington DC and a contributor for Medical Jane.
Companies
Drug Policy Alliance (DPA)
Policy Manager
The Drug Policy Alliance is among the most prominent organizations for drug policy reform in America. The group was founded in 2000 and its focus spans from medical marijuana to youth drug education. In addition to their headquarters in New York, the Drug Policy Alliance has offices in New Mexico, Colorado, New Jersey, the District of Columbia, and California.
In The News
The Role of Cannabis In Epilepsy and Seizure Disorders
What Is Epilepsy? Seizures vs. Epilepsy The medical definition of a seizure is a clinical expression of abnormal, excessive, synchronous discharge of neurons residing primarily in the brain's cerebral cortex. Alternatively, the term epilepsy encompasses a broad range clinical syndromes characterized by repeated seizures over time unprovoked by an acute systemic or neurological insult. "It's the last thing you worry about before you go to bed; and the first thing you think about when you wake up in the morning." – Heather Jackson These definition's however fail to capture the feelings of helplessness felt by parents, family members, …