view full HD gallery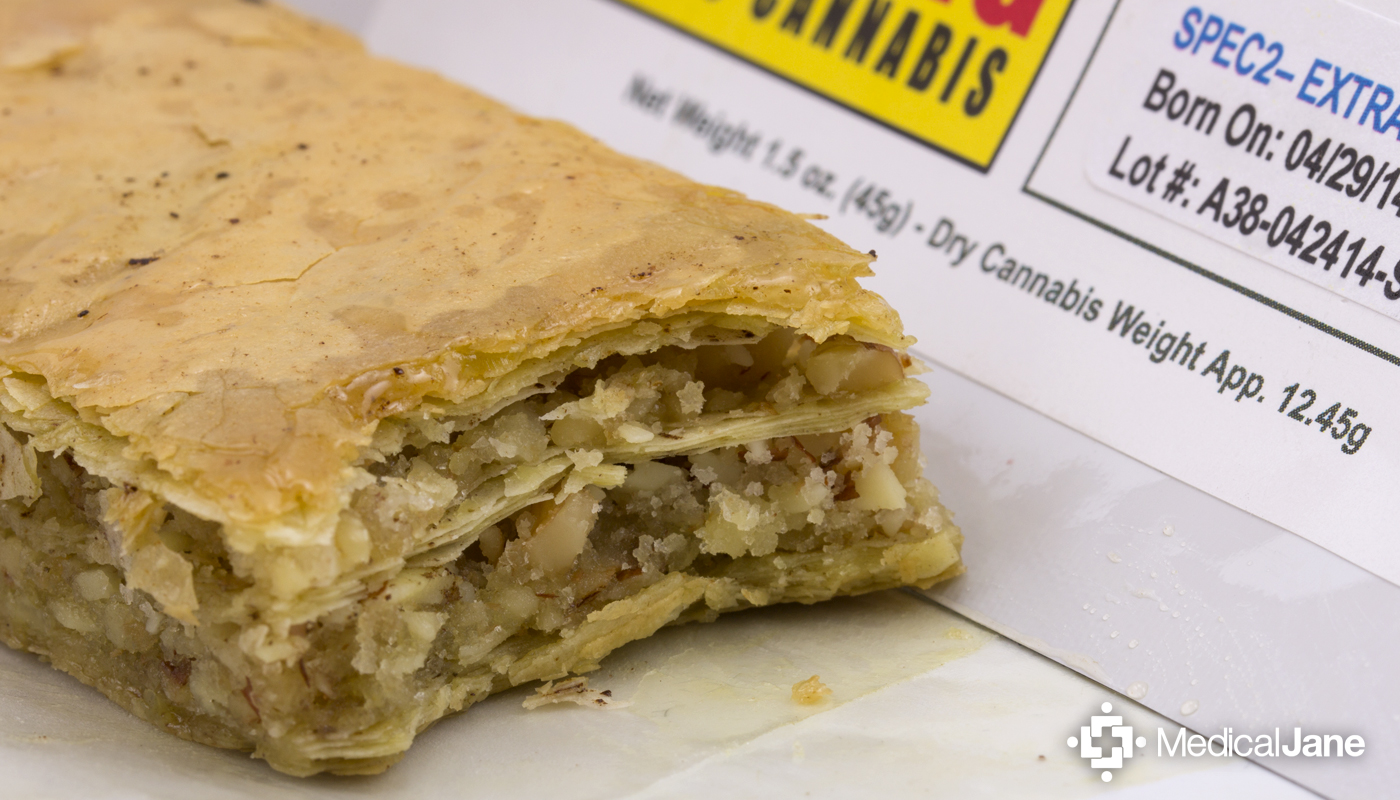 Cannabis-Infused Baklava From Compassion Edibles
Continuing their 14-year tradition of producing qualiy cannabis-infused products, Compassion Edibles produces this infused Baklava – "an American take on a Greek classic combines phyllo, honey and nuts." It is one of the company's many Extra Strength options, containing 150 mg of tetrahydrocannabinol (THC) total.
Compassion Edibles Creates Tasty, Effective Infused Edibles
Based in the San Francisco Bay area, Compassion Edibles strives to produce the best-tasting and most effective infused edibles to cannabis patients in California. They have an impressively wide range of products, and the company recently kicked it into full gear, drastically increasing its reach over the past few months.
Compassion Edibles has been a patient favorite for over a decade – the company was founded by Mickey Martin under the name Tainted Edibles in 2000. Prior to their facilities being raided by the FDA during the same year, Compassion/Tainted Inc. offered a total of 52 different products in various sizes and strengths.
"Compassion offers a variety of medicated sweets, including Snickerdoodle cookies, Caramel Corn and more."
In 2013, the company decided to regroup and redesigned their product line, while paying homage to their past offering. They are best known for their line of Tainted Truffles, but Compassion offers a variety of medicated sweets, including Snickerdoodle cookies, Caramel Corn and more.
Of course they have a few savory options too, including bagel crisps, tortilla chips, and their signature Pita Crisps.
Extra Strength Baklava: A Light, Sweet Infused Edible
After reviewing the Pita Crisps, I was excited to try another one of Compassion Edibles' lighter edible options. I decided to go with the Extra Strength Baklava this time around.
I've said it before, but it is the detailed information on each package that I appreciate most about Compassion Edibles. The display includes a prominent warning label that reads, "CONTAINS CANNABIS", as well as another warning that the product contains peanuts.
Furthermore, I was happy to see that Compassion Edibles clearly dictates which strains of cannabis they use in each recipe. The list of ingredients for the Baklava is as follows:
Walnuts
Filo Dough (Wheat, Flour, Canola, Salt, Potassium Sorbate, Corn Starch, Calcium Carbonate)
Honey
Brown Sugar
Almonds
Cannabis Butter (Primarily Sour Diesel and OG Kush)
Also provided on Compassion Edibles' labeling is a note that estimates how much dried cannabis each package contains (≈12.45 grams), born on/best by dates, and a lot number in order to allow Compassion to track each batch they produce.
The company recently added bar codes to their packaging as well, and we'll be looking to update this review with pictures that reflect this change as soon as possible.
The only other piece of information I would personally like to see on Compassion Edible's labeling is a more detailed breakdown of the cannabinoid profile. While it clearly provides the tetrahydrocannabinol (THC) content (150 mg), I would love to know how much cannabidiol (CBD), cannabinol (CBN), etc. is contained in each package.
How Might The Extra Strength Baklava Affect Me?
According to the Compassion Edibles website, they want their packaging to look like a product you could find in your local pharmacy. However, all that is thrown out the door once you open the package.
Compassion's infused Baklava possesses the sort of artisan-style appeal that one would expect to see from a gourmet bakery – the delicate, flaky texture made for a great representation of the classic Greek dessert. Add cannabis to the equation and you've really got my interest.
"The taste of honey is what stood out most, with the walnuts and almonds adding some mild flavor of their own."
As far as taste is concerned, I found the Extra Strength Baklava to be extremely sweet. The taste of honey is what stood out most, with the walnuts and almonds adding some mild flavor of their own.
Half of a bar of Baklava (75 mg of THC) was enough to deliver some much needed muscle relief without leaving me drowsy. But I was most impressed by how light this edible was on my stomach.
Compassion Edibles' infused Baklava is a bit too sweet for me to enjoy more than every now and again (I'll stick to the Pita Crisps and Tainted Truffles). However, it could be a great option for any patient in need of a light infused edible snack that still packs a punch.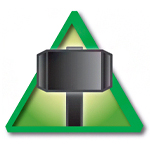 Compassion Edibles
Compassion Edibles is a California-based infused edible company that got its start in 2000. The company was founded in the San Francisco Bay by Mickey Martin under the name Tainted Edibles.Compassion Medicinal Edibles/Tainted Inc. offered …