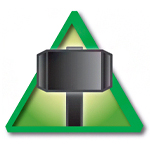 About this Organization
Compassion Edibles is a California-based infused edible company that got its start in 2000. The company was founded in the San Francisco Bay by Mickey Martin under the name Tainted Edibles.
Compassion Medicinal Edibles/Tainted Inc. offered 52 different products in several different sizes and strengths. The company was the largest producer of branded cannabis infused products on the planet for many years until their North Oakland facilities were raided by the FDA in 2007.
In 2013, Mickey Martin and the company's core founders regrouped and redesigned its product lines, including a signature line of Tainted Truffles based on their classic flavors. New products and lines were added to the menu as well.
Similar Companies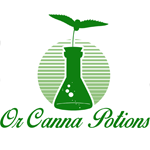 Or Canna Potions
Portland, Oregon
Or Canna Potions provides a line of Cannabis Infused Topical treatment. Always Organic and GMO free. We only use the highest quality ingredients in all our products. All of our Products, Suggested and Effective Uses but not limited to: Skin issues, Headaches/Migraines, Warts, Sore Muscles, Arthritis, Pain, Acne, Blisters, Dry Skin, Swelling, Rheumatism, Scabs, Boils, Moles, Melanoma, Rash, Sports injuries, Leg Cramps, Eczema , Back ache, Sore Feet, Dry Lips, Cold sores, Warts ,Chapped skin, Chapped Lips, Athletes Foot, Jock itch, Dry Scap, Itchy scalp, Psoriasis, Scab Scalp, Eczema, shaving and daily wellness. Our Organic Soaps Can be used for …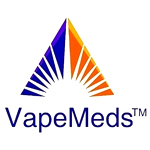 VapeMeds Honey Oil
Advocates For Cancer Research Corp introduces VapeMeds HONEY OIL™ (RS0), an all-natural cannabis oil remedy, formulated from the essential constituents of the whole plant cannabis, rich with Tetrahydrocannabinol (THC) and Cannabidiol (CBD). VapeMeds HONEY OIL™ is made from the flowers and trim of several award winning hybrid cannabis strains that are cultivated by our master, indoor horticulturalist, then processed in-house, guaranteeing the highest quality that is free of pesticides, molds, and residual solvents. We use certified organic grape alcohol and heat reduction technology in a closed-loop, stainless steel chamber to preserve the integrity of the decarboxylated, cannabinoid-rich oil. The …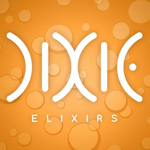 Dixie Elixers, LLC.
Denver, Colorado
Dixie Elixirs & Edibles is one of the most recognizable names in the industry. They have a number of infused products, including topicals, drinks, and edibles. Based in Colorado, Dixie Elixers was founded in 2009 by Tripp Keber. They have been featured in a number of local and national news outlets. Awards: 2nd – 2012 (HighTimes Denver Medical Cup) …