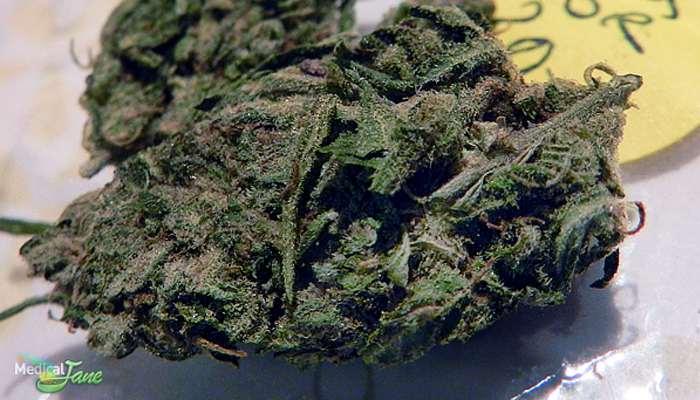 Chocolate Kush May Relieve Pain in Patients
Chocolate Kush (a phenotype of Chocolope) is a good example of how awesome nature can be. The smell is what really drew me in and is something I still remember to this day. Not that it was the best smell in the world but it was extremely intriguing and reminded me of an earthy/rich chocolate ice cream.
As you may expect from the name, each inhale is accompanied by an extremely smooth (almost milky) vapor that seems to coat the throat (protecting it from the heat). After a few moments, the effects kicked in and I found myself in a slight trance that was full-bodied, yet relaxing. Being an uplifting Indica, the effects of Chocolate Kush are extremely enjoyable and patients can expect a bunch of smiles and laughs coming their way, as well as minor pain relief.