Kosher Kush Strain Helps Battle Insomnia
The Kosher Kush strain of cannabis, although not actually blessed by a rabbi, provides us with an interesting backstory and memorable medicating experience time and time again.
What Are The Genetics For Kosher Kush
According to Reserva Privada, Kosher Kush began as a popular LA-based strain that was jokingly referred to as Jew's Gold. Unsatisfied with the name but in love with the strain, Reserva Privada reached out and acquired a cut from the Jew's Gold growers and started growing the strain themselves. The DNA crew was impressed by the quality of the strain but knew the name needed a name change if it was to become more popular. Not motivated by religion, Reserva Privada eventually renamed the strain Kosher Kush to honor the original grower's humorist approach. They claim this name better refers to all of the people who feel blessed for having the chance to smoke it and experience its' unique taste. I would have to agree.
This heavy-hitting Indica strain is top quality medicine in nearly all aspects and comes highly recommended for people who need to rest. Stemming from unknown genetics, this potent strain is known for continuously producing high cannabinoid content — specifically levels of THC.
"The previous batch of Kosher Kush was lab tested at an insanely high 29.6% THC .7% CBD, .3% CBN."
Visually, our batches of Kosher Kush have typically been smothered in shiny white trichomes that lay on top of abundant orange hairs. These buds has large calyxes that are extremely delicate to the touch, not as dense or chunky as many OG Kush phenotypes usually are. The taste and aroma are very similar; Undertones that are very rich, earthy, and a little fruity even.
The Heavy Effects Of The Kosher Kush Strain
The high THC percentage will account for an increase in appetite as well as "stoney" effect that is followed by a heaviness that can be felt both physically and mentally. Highly recommended by patients who suffer from sleep apnea, insomnia, anxiety, or those looking for a powerful stress and natural pain reliever.
Like most heavy indica-dominant strains, Kosher Kush is known to make your eyelids heavy and produce uncontrollable yawns when medicating with large quantities — especially if you are already tired pre-medicating session. Being a heavy, full-bodied strain, Kosher Kush will produce a slight body melt followed by an cerebral effect that can be best described as spacey and/or zone-inducing.
Overall, this strains high THC content and great taste make its name fitting — it truly is top-shelf medication. Kosher Kush was good enough to make it to our list of the top 5 night-time strainsof 2012.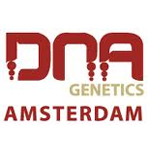 DNA Genetics
DNA Genetics was founded in Amsterdam in 2003. Two breeders from California – Don and Aaron – moved to Amsterdam to escape the hectic, unsafe California cannabis scene.Realizing premier cannabis was hard to come by, …