Gluten-Free Infused Puppy Chow From Lab A
Infused Puppy Chow Offers A Light Edible Option
I am a firm believer that the gluten-free edible market is one that will take off in the coming years. With the recent events concerning federal cannabis policy, states will seemingly be free to regulate collectives and edibles without fear of prosecution. This is important, because it allows companies the security of mind necessary to create the best products possible.
One company that is ahead of the game in that regard is the Epoch Venture Group. They are a venture capitalist firm that specializes in the finding and funding of compassionate care start-ups and tech. In the realm of edibles, EVG is the umbrella company for Laboratory A and Toffee Turtles.
Lab A Infused Gluten-Free Puppy Chow For Patients
When I was introduced to Epoch Venture Group's puppy chow for the first time, I was excited to say the least. Growing up, I loved making puppy chow. I would throw a heap of Chex cereal in a a freezer bag with chocolate, peanut butter, and powdered sugar, and shake it up like my life depended on it. The end results were consistently as delicious as they were messy, and I'm not sure how I never thought to add cannabis to the equation.
A tub of Lab A puppy chow contains around 100mg of THC.
Not only did Epoch Venture Group infuse one of my favorite snacks, but it eliminated the mess. Their product consists of Chex cereal, covered in chocolate and peanut butter.
Seeing as it is a gluten-free option, EVG skipped out on the powdered sugar. Though the puppy chow was sweet to begin with, I couldn't help but add a dusting of some powdered sugar from my cupboard for more of a homey feeling.
I found myself snacking on the Lab A puppy chow throughout the afternoon. They really were perfect when I wanted a quick snack while working. There was no noticeable ganja taste and I felt the edible-induced muscle relaxation kick in after 45 minutes.
It's hard for me to find edibles that are good for daytime use, and Epoch Venture Group has created just that with this gluten-free treat. They are great option for health-conscious patients, and can be found at VFL Collective in North Hollywood and CCSC Melrose in West Hollywood.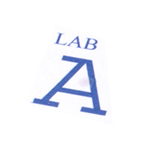 Laboratory A
Laboratory A is a medicated edible kitchen that is associated with Epoch Venture Group, the makers of Toffee Turtles. They were created by a patient who wanted to medicate without being tired.As a result, he …