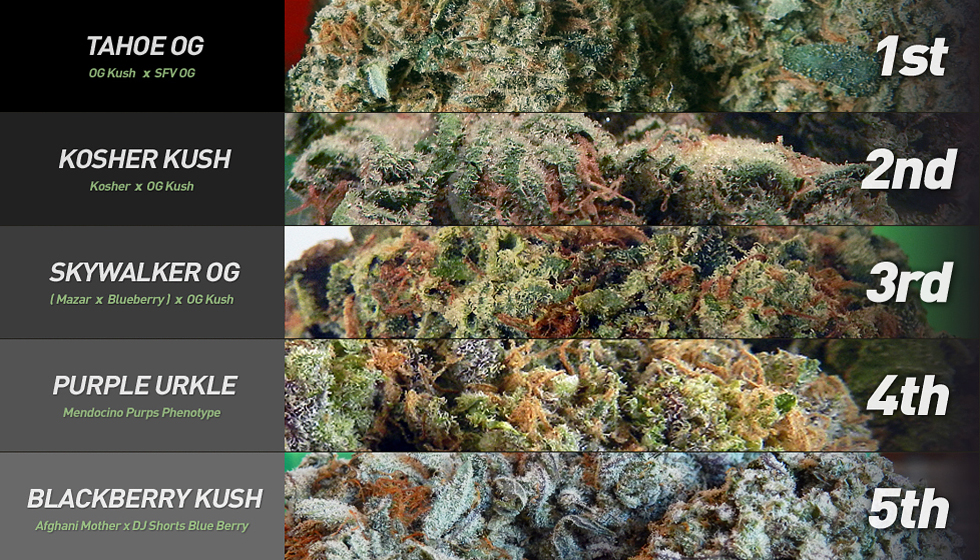 Top 5 Night-Time Strains of 2012
What better way to end your night than to medicate with some of the best natural herb known to mankind that is known to put you in a deep sleep?
We've reviewed over 200 strains now and we frequently go to the same handful of strains to end the night. So we decided to compile a top 5 list of the best night-time strains of 2012 that will allow you to end your night in a peaceful serenity.
You may notice that most of the top 5 night-time strains have OG Kush somewhere in the genetics.
All of the strains listed below are strains that we would consider very good for providing significant pain-relief. Each of these is coupled with heavy full-bodied effect that is known to make patients really tired.
It's just something we found interesting after looking at the results… but I guess you could say this is a good example of why OG Kush is so popular among patients.
On to the results…
1st place: Tahoe OG (OG Kush x SFV OG)