Super Skunk is a Very Heavy Hybrid
Today I am reviewing another batch of the delicious Super Skunk from one of my favorite dispensaries in San Diego, Alpha Medic. This strain definitely holds true to its name; it is known for producing an aroma similar to a skunk on steroids. The taste of Super Skunk is nothing to get that excited about, but the euphoric high and spacey zone the bud creates is sure to create a memorable smoke session for patients of all tolerances.
Super Skunk is lab tested by SC Labs at 19.1 % THC and 2.4% CBD, putting up good test result numbers. Would not recommend this for mornings unless you are specifically looking to wake up slowly. Stoney but uplifting effects.
When I popped the top of the container open, I was immediately overwhelmed with a sharp cheddar cheese smell. This aroma was accented by a pleasantly sweet, yet skunky stench. The pungent cheese smell is reminiscent of the white cheddar popcorn smell from the batch of Cheese I reviewed earlier this month. This peaked my curiosity, and I began doing some research to find out why.
Super Skunk Cannabis Strain Effects
After a little digging, I discovered where the cheese smell was coming from. The genetics of Super Skunk link back to Sensi Seeds Skunk #1 and Afghanistan. Skunk #1 is a cross of Mexico, Colombia, and Afghanistan. Afghanistan is an original strain, so when Skunk #1 was back-crossed with its true Afghani parents, it created a 'super' hybrid, hence the name, Super Skunk.
On the other hand, the famous Big Buddha Cheese strain is a phenotype of Sensi Seeds Skunk #1 and Afghani. They have the sameparents, no wonder they have similar smells, tastes, and effects! The story behind Cheese is sort of a miracle. It originated in 1988 as one unique phenotype that grew impressively large buds from a packet of Sensi Seeds Skunk #1. The plant was quickly cloned and named "Cheese," because of the buds very distinct cheesy odor.
The dispensary categorizes this strain on their menu as a Sativa strain. However, after looking at the strain genetics (and actually smoking the strain myself), I found the Super Skunk strain to have a noticeably strong couch-lock effect. This full-body warp makes the Super Skunk strain popular among medical marijuana patients seeking for a way to treat minor aches and pains. It's also revered for its ability to significantly boost ones appetite.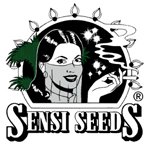 Sensi Seed Bank
Founded in 1985, Sensi Seeds is the oldest seed bank in Amsterdam. They've been collecting and breeding strains from every corner of the world for over 25 years. As a result, they have won more …