view full HD gallery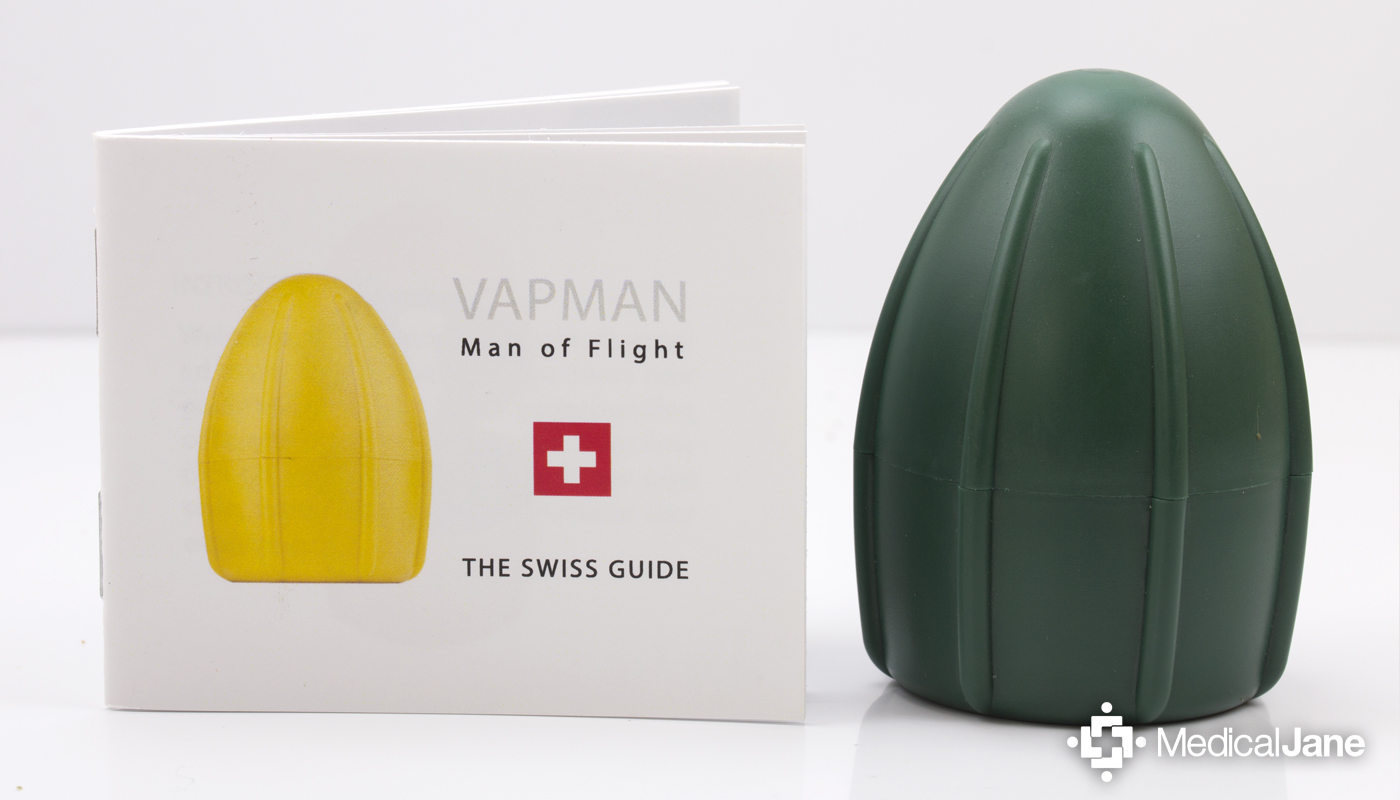 The Vapman: A Pocket-Sized Vaporizer For Dry Herbs
The Vapman Vaporizer is a pocket-sized flower vaporizer manufactured in Switzerland. Its design is certainly unique for a portable vaporizer, as it requires the use of a small handheld torch.
Vapman: A Pocket-Sized Vaporizer From Switzerland
Based in Ontario, Toronto Vaporizer is an online vaporizer resource that ships to customers in Canada and the US alike. They have built a healthy reputation over the years behind their desire to provide customers with the best vaporizers at the best price point.
The list of products Toronto Vaporizers carries includes the Arizer Solo, the Storz and Bickel Volcano, the Magic Flight Launch Box, and more. One of the most recent additions to their lineup is the Vapman Vaporizer.
The Vapman Vaporizer is a handcrafted, pocket-sized flower vaporizer that requires the use of a small handheld torch. According to Toronto Vaporizer's website, the Vapman Basic retails for $89.99, making it their least expensive option.
This particular review is in reference to the Vapman Complete, which retails for $129.99. It differs from the "Basic" model in that it offers improved heat protection and a Linseed polished finish for better durability and longevity.
When ordering the Vapman Vaporizer, you can expect it to arrive in a traditional post box. Included in the package are the following objects:
Vapman Vaporizer
Loading Funnel Filter
Mouth Piece
Hard Shell Carrying Case
Instructional Booklet
(1) Year Warranty Card
How To Use The Vapman Vaporizer
One thing that stands out about the Vapman at first glance is the fact that it is not nearly as convenient as portable vaporizers like the Arizer Solo or Cloud Platinum. There is a slight learning curve in getting to know this unit, but I found that it that it produces tasty vapor when used correctly.
Normally, I would take the time write out a number of steps about how to operate the Vapman Vaporizer. However, the team at Toronto Vaporizer made things easy this time around – the following video pretty much has you covered:
One topic not covered in the video is how to maintain the Vapman after repeated use; residue build up on the strainer, air holes, and air nozzles can be removed with a needle for quick and easy cleaning.
Still, it's recommended that you occasionally unscrew the strainer and submerge it in a mild cleaning solution. This is also the suggested method way to clean the plastic mouthpiece.
What We Liked About The Vapman Vaporizer
Fits easily between the thumb and forefinger.
Can achieve flavorful vapor every time with a little practice.
Great portability – small enough to fit in your pocket.
Comes with a hard shell protective case for easier transportation.
No electricity needed – can easily be taken on the go.
How Could The Vapman Vaporizer Be Improved?
It could be difficult for older patients with Parkinson's or spasticity issues to use this vaporizer without burning themselves.
I personally feel that $89.99 is too much to be asking for this unit – keep in mind that you must also remain stocked up on butane for your refillable hand torch.
The plastic mouthpiece makes the unit feel cheaply made.
The hard shell carrying case was difficult to open – I believe a twist-top functionality would work best here.
I would like to see them pursue a healthier vapor path – I would rather my vapor not come in contact with plastic and metals.
Vapman Vaporizer: A Unique Vaporization Experience
I was pleasantly surprised by the Vapman overall. What it lacks in presentation, it more than makes up for with its ability to produce tasty, terpene-filled vapor.
"Vapor connoisseurs in search of a unique flower vape experience may want to consider trying the Vapman."
That being said, the inherent learning curve is bound to cause problems for some consumers. I would not recommend this unit to older patients who are in search of their first vaporizer.
However, vapor connoisseurs in search of a unique flower vape experience may want to consider trying the Vapman.