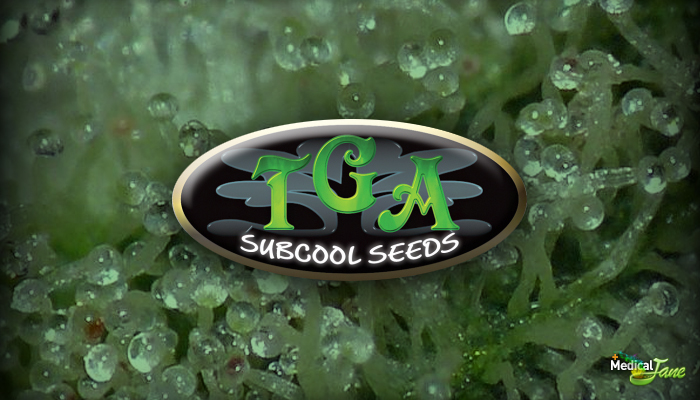 TGA Subcool Genetics Are Offering New, Effective Strains
There Is Serious Buzz About The New Line Of TGA Genetics
If you already subscribe to Subcool420's YouTube channelthe chances are that you've heard all about the new strains he has in store. The founder of TGA Genetics is passionate when it comes to helping patients – his School Of Dankevents offer cultivation classes while raising money for Autism. All things considered, it's no surprise that Subcool's talented group of caregivers have developed a buzz-worthy lineup of new strains.
One man responsible for the celebrated genetics is TGA's new head breeder, Odie Diesel. You might not have heard of him quite yet, but I'm sure you'll come across his work once this season's harvest is complete. In this episode of Subcool's show The Weed Nerdhe said that Odie brought an entire new line group of genetics that he'd never seen – apparently there are around 40 more strains waiting to be tested. Usually seed companies are happy to find one or two new, stable strains.
Odie Diesel Strains Test Off The Charts
One upcoming strain that has received a lot of attention is Pennywise. It is the result of crossing the Harlequinn strain, which routinely has high cannabidiol (CBD) levels, with TGA's Jack The Ripper strain, which is high in tetrahydrocannabinol (THC). The results were great, boasting high levels of CBD (13.3%) with an almost equal amount of THC (11.0%).
The high levels of cannabidiol (CBD) are what have caused the anticipation for the Pennywise strain. CBD has shown a plethora of benefits, including: anxiety relief, appetite regulation, and relief among others. In addition to its usefulness, Subcool said that Pennywise tastes like bubblegum.
Another strain that could prove to be beneficial is Nurse Jackie. It is the offspring of Medicine Woman, which was bred to help treat Fibromyalgia, and TGA's Jack The Ripper. The results from the Nurse Jackie strain's lab-test, which was performed by Sunrise Analytical, showed 23.6% tetrahydrocannabinol (THC). The low CBD content (0.1%) was seemingly replaced by a slightly elevated level of cannabigerol (CBG), which tested at 1.2%. Cannabigerol (CBG) is credited with balancing out the many effects of cannabis for a feeling of synergy. There is also evidence that it may inhibit tumor growth.
The high THC levels in the Nurse Jackie strain may lead you to believe that it will cause a head rush. However, the CBG serves to balance out the head rush and provide a more mellow effect. With the powerful genetics behind this one, the TGA team believes it could be helpful for patients suffering from serious medical issues.
Another Odie Diesel strain with high levels of cannabigerol (CBG) is Mickey Kush. According to the genetics, it is the result of Sweet Irish Kush and TGA's Jack The Ripper strain. The test results from Sunrise Analytical found it to be 3.1% CBG. In addition to the jump in CBG, the Subcool said in The Weed Nerd that the Mickey Kush strain tested set the record for the highest level of THC (28.6%) in the testing facility's history.
Similar to the Nurse Jackie strain, the high levels of cannabigerol (CBG) in the Mickey Kush strain seems to counteract high concentration of tetrahydrocannabinol (THC). According to Odie, the strain can help with regeneration and the healing process. He also said it has had success being made into tincture and RSO.
Subcool Proves That Success Breeds More Success
These are just three of the new strains TGA Genetics is going to make available in the near future. The have a great history – Jack The Ripper was on the 2006 High Times Top Ten List and the Big Book of Buds 3 – and with the team they have it looks like the future is equally bright.
Breeder's like Odie Diesel are going to be important in the coming years, as science is slowly opening up to the benefits of cannabis. Strains high in cannabidiol (CBD), like Pennywise, and cannabigerol (CBG), like Mickey Kush, are going to be in high demand. Patients want medicine that works and that they can trust; Subcool and his team seem to understand that and are taking the steps necessary to answer the call.