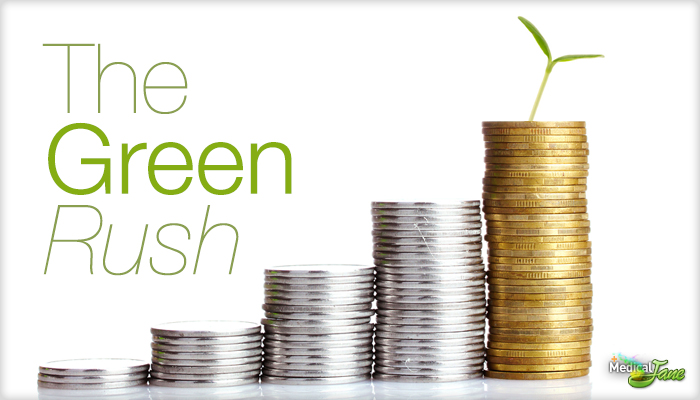 Medical Marijuana & Legal Cannabis Earns Investors' Interest
Investors Are Beginning To Fund Cannabis Startups
It seems obvious, but no industry can hope to be sustainable without a certain amount of funding for individual businesses. Entrepreneurs with great business plan will often times fail because they lack the necessary funds to even get their business started, never mind expanding. The initial thought would be for potential business owners to secure a loan, however, many lenders see cannabis companies as extremely high risk investments and thus will not loan them money.
Of course, there are financiers who will lend cannabis businesses money at absurd interest rates — sometimes as high as 25% — but there are better options for owners of private cannabis companies seeking startup funding. Some key entities investing in cannabisinclude: venture capital firms, private equity firms, and angel investor groups.
Venture Capital Firms
Typically, venture capital firms manage their clients investments for an annual fee. In addition to management fees, most VC firms receive a share (typically around 20%) of company profits. The rest of the profits are then distributed to the individual investors who are considered limited partners. Due to the risky nature of their investment as well as the experience of managing partners, many venture capital firms assume significant control over company decisions.
"[The Ghost Group] intends to raise $10-$25 million this year to acquire and invest in cannabis-related businesses."
One of the best examples of venture capital firms in the cannabis industry is the Ghost Group. The Newport Beach company was founded in 2012 by Justin Hartfield and Doug Francis, and claims to take a hands on approach to venture capitalism. According to their investment strategy, the Ghost Group devises a clear vision and concise plan for their portfolio companies. Borrowing from tech culture, they have a 8,000 square foot office facility to house select startups.
The Ghost Group's cannabis-related portfolio currently includes WeedMaps and Cannabinoid Science Systems – a company that is designing a number of cannabis products including terpene extracts, chewing gum, and topicals, while working to secure patents for their processes. The Ghost Group also launched the Emerald Ocean Fund, with which they intend to raise $10-$25 million this year to acquire and invest in cannabis-related businesses.
Private Equity Firms
Private Equity Firms, like their venture capital counterparts, assume a great deal of responsibility for their acquisitions. However, private equity is usually more of a long-term strategy; managing partners often fill executive roles in their portfolio companies. Simply put, most firms will buy out the owners of a company to have ultimate control over operations, and grow the business in hopes of a future sale or distribute company profits to investors.
A prime example of this type of private investment firm in the cannabis industry is Privateer Holdings in Seattle. Founded in 2011, Privateer claims to be the first private equity firm that only invests in cannabis-related companies. Because cannabis cultivation and distribution is federally illegal, their true focus is on ancillary businesses – companies that don't "touch the leaf."
"Privateer Holdings' true focus is on ancillary businesses – companies that don't 'touch the leaf.'"
The founders of Privateer Holdings, Brendan Kennedy (CEO), Michael Blue (CFO), lacked a keen knowledge of the cannabis industry and had to learn on the fly while meeting with business owners. They set a goal to raise $7 million dollars of funding, which they announced was met this July, and made their first company acquisition in 2012.
At this point, Leafly is Privateer's only portfolio company, but they have complete ownership. With that said, a great deal of Privateer's funding will likely go towards building the reach of their dispensary-locator tool. Leafly already seems to be popping up in a number of collectives and is quickly starting to compete with WeedMaps, due in part to a professional approach and the lack of "stoner" stereotypes.
Angel Investor Groups
A growing trend is for Angel Investor Groups to consolidate their investment money and listen to face-to-face company pitches. Similar to the TV show Shark Tank, angel investors are free to invest in the companies that they choose, and often make deals to work with other investors in the network. The angel investor culture, too, has made its way into the cannabis industry.
TheArcView Group was founded in 2010 in San Francisco. Its founders, Steve DeAngelo (President) and Troy Dayton (CEO), have a long history in the cannabis industry. DeAngelo is the CEO of Harborside Health Center in Oakland and San Jose, and launched Steep Hill Lab; Dayton co-founded Students for Sensible Drug Policy, is a board member of the Marijuana Policy Project, and a founding board member of the National Cannabis Industry Association.
"The ArcView Group consists of about 80 accredited investors, all of which have pledged to invest at least $50,000 in the medical marijuana industry."
The ArcView Group consists of about 80 accredited investors, all of which have pledged to invest at least $50,000 in the medical marijuana industry. According to ArcView's website, the network consists of heirs to family fortunes, venture capital firm representatives, dispensary owners, and successful startup investors, among others. In lieu of finder's fees, ArcView charges membership fees from its investor and company members.
In the short time since their inception, ArcView has already made quite the splash in the cannabis industry, funding a number of startups. At their Seattle meeting in May, ArcvView investors funded five companies: Uptoke, Canna Security America, Rodawg, Apeks Supercritical, and WeCanna – a cannabis-friendly KickStarter.

The Denver event in September had similar success, with four companies receiving funding. The startups they invested in are: Uptoke, Canna Security America, Massroots, and Medicine Man Denver, which became the first ArcView investment to cultivate and distribute medial marijuana. Like Privateer Holdings, The ArcView Group only invested in ancillary businesses in the past.
Investors Could Shape The Cannabis Industry's Next Generation
The progression of cannabis into the mainstream, and the recent changes in federal cannabis policy, is likely to attract more investors. Already, the major players stand to hold a great of influence on the next generation of cannabis industry entrepreneurs, albeit in different ways. Whereas ArcView investors will likely offer a great deal of guidance, Privateer Holdings will look to have full control over their portfolio companies.
In any case, the influx of investment money making its way into the cannabis industry stands to expedite the overall progress. Slowly, but surely, medical marijuana and legal cannabis is becoming the norm. That fact, combined with the idea that there are no established corporations truly dominating the market creates a world of business opportunities.
As Brendan Kennedy, CEO of Privateer Holdings, put it during an interview with the NY Times, "There are no market leaders, no standards and poor branding. There's a taboo around the product that's rapidly changing. There's no involvement by Wall Street, venture capital or banks — yet. I've never seen an opportunity like it."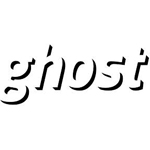 Ghost Group
The Ghost Group is an operating/venture capital firm centered in the cannabis industry. The Newport Beach company was founded in 2012 by Justin Hartfield and Doug Francis, and claims to take a hands on approach …