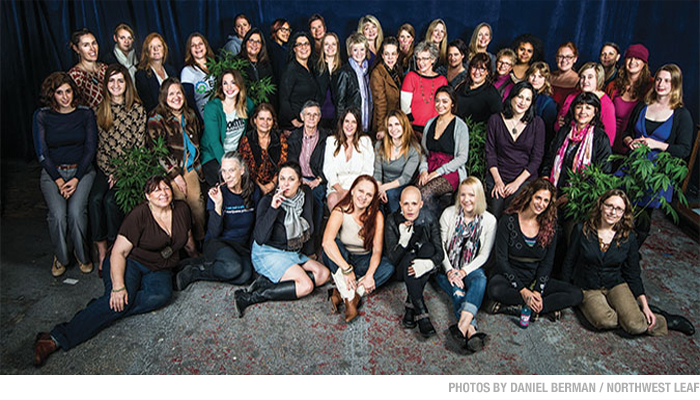 Women Could Help The Legal Cannabis Industry Evolve, Grow As Professionals
Editor's Note: Jessica Riley oversees operations at UpToke. Her previous work includes extensive experience in marketing and operations strategy for technology and social business start-ups. Further, she has direct experience with all stages of cannabis production, distribution, and sale.
The cannabis industry is just like any other industry with the exception of having a lot more growth opportunity because of a confluence of factors within American culture happening at this unique moment in history. This is the view UpToke, the company I run operations for, chooses to promote.
We feel normalizing cannabis culture is the best way to get medicine in the hands of the patients who need it most. We want to attract A-team engineers, designers, and business people into this market because we know, if we do, the market will explode.
Ultimately, I would like to see it power thousands of community-oriented locally focused projects that support connection and healthy lifestyles for individual and families all over the country – much like Tony Hsieh and Zappos powering the Downtown Project that is reinventing Vegas. According to ArcView Market Research, the legal cannabis market is projected to be a 10.2 billion dollar industry in 5 years. It will grow 64% in 2014 making it the fastest growing industry in America.
UpToke believes that the legal cannabis market is the next great American industry and that it can and should be elevated and professionalized so its benefits can provide community services to benefit millions of Americans. Imagine what we can do for our friends, families, and communities at large.
Women In Cannabis: A Unique Opportunity For Change
This perspective does not change one bit when I consider the role of women in the cannabis industry. There is so much opportunity in this industry to grow as an individual and as a professional for driven young women willing to boldly step into the excitement and uncertainty of a rapidly expanding market.
"Young women can, right now, step into the budding cannabis industry and watch their careers grow at a much faster rate…"
Young women can, right now, step into the budding cannabis industry and watch their careers grow at a much faster rate, I believe, than in traditional industries in America today.
The growth potential for the market is staggering. Leaders of both genders are going to be managing large workforces sooner rather than later.
So, why am I singling out the opportunity for women in this piece? I want to light a fire of possibility for women in particular. I want to work in the truly equal professional landscape that our grandmothers imagined and I believe the cannabis industry is an almost ideal environment for this vision to be realized; finally.
Typically, when I mention this ideal environment for women to those professionals presently working in the cannabis industry, they balk, citing the low number of women in the industry today. When people think of women in the cannabis industry they usually recall "booth babes" and calendar shots of "ladies amidst the ladies," not sharp assertive executives pitching to investors. But they are there, as evidenced by organizations like the Women CannaBusiness Network, Women of Weed, The Women's Marijuana Movement.
I know this inequity will evaporate instantly as soon as women step into the industry en masse and become high-level managers in cannabis-related ventures. Gender stereotypes and archaic thinking simply disappear in the face of an intelligent, assertive, leader with a clear vision. I want to inspire women to be confident that they can become that leader.
Women Abandon "Like-ability" For Success, Acceptance
As Sheryl Sandberg, Facebook COO, points out in her book, "Lean In," and her TED talk (shown below): Women need to "sit at the table, don't leave before they leave, and make their partner a real partner" if they want to succeed and realize a truly equal work environment.
Women tend to be slightly more hesitant to speak up for themselves at clutch moments. They often don't pursue their own careers with the same vigor that young men do. They don't feel entitled.
This is the product of generations of socialization to be meek and supportive to men around them. These beliefs play out socially. For example, there is a negative correlation between success and like-ability for women, while men who are successful are often more liked by their peers because of it.
It is changing. Not quite so fast as those women who led the feminism movement in the 50's and 60's thought it would.
In fact, most women today eschew the feminist label. They see the label as a characterization consisting of constant battles, aggressive and angry behavior, and requiring the complete rejection of people and organizations that don't openly and avidly support female superiority.
This is an uninformed viewpoint. Feminism is not about any of those old ideas, but instead embodies the simple notion that women are equal and deserve equal treatment everywhere.
"It's about, in my case, being a bold assertive entrepreneur who sees opportunity and takes it."
Indeed, feminism promotes the expression, acceptance, and celebration of traditional and non-traditional lifestyles for men and women alike. Feminism today is more about the eradication of stifling gender roles in both sexes than the angry protest of mal-treatment.
I am proud to call myself a feminist today and I absolutely marvel at and honor the women who have made it possible for me to be in the position that I am with the opportunities I have. Modern feminism does not consist of male bashing nor the complete co-opting of the classic male identity, style of speech, or personality traits as the first wave did in the seventies and eighties. It's no longer about women putting on Armani pants suits and being "manlier" than the men.
It's about feeling confident that there is a place and a need for traditionally masculine AND traditionally feminine traits displayed by all genders to be expressed throughout our society everywhere. It's about, in my case, being a bold assertive entrepreneur who sees opportunity and takes it.
There is a tremendous opportunity for women in the cannabis industry no matter what their particular field of expertise is. I want young women to take a look at this industry and envision themselves as part of it so that in thirty years the cannabis industry is seen as a model for other areas of business.
Cannabis Marketing Efforts Turn Focus Towards Women
Additionally, according to research, women tend to trust and follow what other women are doing. They trust women who they see as similar to themselves.
"We need to start talking to the whole audience."
Right now, the marketing and product design in the cannabis industry is extremely male-centric. It speaks to men because it is created by men who seemingly aren't cognizant of the millions of female cannabis consumers in America. The designs, the marketing, and the lack of female presence at industry events are essentially cutting the potential market in half.
I attended the Drug Policy Alliance conference in Denver in October of 2013. I went to a panel discussion featuring members of the legalization teams from Colorado and Washington and a delegate from Uruguay. They spoke about their tactics and why they were marketing the campaigns as they did. They showed video ads that ran right before the vote. Many of the ads featured women prominently.
When asked why this was the case, the panel said it was because in polling their research showed that women felt more comfortable with cannabis and thought it was safer when other women they saw as similar to themselvesthought the same thing. If they felt alone in supporting cannabis, only saw men in their lives supporting cannabis, or thought they would be ostracized by peers they would be much more likely to vote no.
That's compelling to me, as a woman, as a supporter of legalization, and as a business person. I know if more young women take roles in the cannabis industry their very presence alone will bolster the case for legalization right in the place where its weakest.
We, women in this industry, can show moms all across the country the health benefits of vaporization over smoking or consuming sugary edibles. We can show how marijuana is much safer than alcohol. We can potentially save lives in many cases and improve the quality of life for many thousands of people who have refrained from even trying cannabis because of deeply ingrained social stigmas. We need to start talking to the whole audience.
Women Make Their Mark On The Cannabis Industry
That thought is inspiring and what motivates my work. Jason Levin, CEO of UpToke and my friend, has supported me in this effort every step along the way.
Just last week after expressing uncertainty and lament about another person labeling me as "aggressive," (which really hurts my feelings) his response was emphatically, "I want you to be aggressive! You are building my company! I want you to be strong and not take shit and make this work. Stay that way." It was the nicest thing that anyone has said to me regarding that issue.
I believe we have an unprecedented opportunity right now to change the landscape of not just the cannabis industry, but American business as a whole. The opportunity is for driven young men and women to make their mark and for cannabis related companies to see the bigger picture and give motivated professionals a platform to shine.
UpToke is not just another vape pen maker. Our design process for the SPYRE included all of these ideas I'm writing about now. Indeed, it included me in every step along the way. I wanted this product to speak to the whole audience and be better on every level than what is presently available on the market today.
UpToke as an organization embodies big principles like building community, being inclusive, and being responsible. We want to be a model company, a trusted organization, and an excellent place to work for A-team achievers at the top of their game of all genders. We want to revolutionize the industry and get medicine in the hands of people who need it most. We want to support and contribute to communities, build solid long lasting relationships and deliver THE BEST products on every level in the world. (Period)
The opportunity is there for the taking. And I for one, intend on taking it.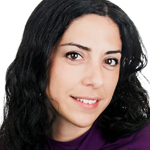 Jessica Riley
Jessica Riley currently serves as Director of Operations of UpToke. She is an entrepreneur with her hands in a variety of projects at any given time. Ms. Riley is a Founding Member and current Operations …