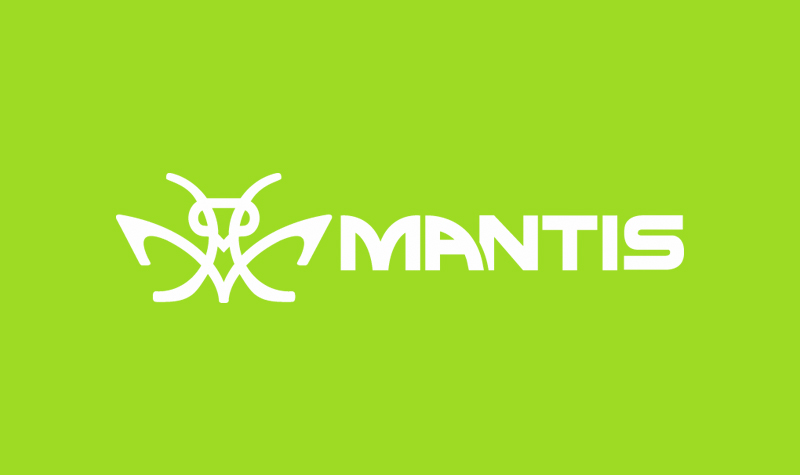 MANTIS Ad Network: Technology Startup Aims To Revolutionize Advertising for the Industry
LA-Based Technology Start-up Offers Dedicated CPC Ad Network For Ancillary Cannabis Companies
Over the past year or so, the Medical Jane team has experimented with different outlets in search of a way to effectively grow our website's traffic and expand our voice. However, we ran into one hurdle after another. The big guys like Google and Facebook do not play nice with cannabis-related content (even ancillary products), and as such, we began to feel trapped.
We knew that we couldn't be the only ones who felt this way, so we met with various business owners in the industry to get their take. What we found was just as we expected. Many of the people we reached out too faced very similar issues as us, some already giving up on digital marketing entirely. This discovery quickly led to the creation of the MANTIS Ad Network, a CPC (cost-per-click) ad network built exclusively for connecting quality advertisers and publishers in the cannabis industry.
According to Matthew Price, Founder and CEO of Medical Jane and CEO of the MANTIS Ad Network, "there are a lot of like-minded entrepreneurs that are looking for ways to monetize their website(s). The MANTIS Ad Network gives website owners the ability to make money with a few just a few clicks, all while making it easy to manage what types of ads are displayed to their viewers — for quality control."
He goes on to say, "We guarantee a CPC rate with our publishers, so they get paid for every click they generate through their network."
MANTIS: Cannabis Advertising Made Simple
What are the options for someone looking to promote their brand/service/product? Most businesses have the option of taking their marketing dollars anywhere they want, however this is simply not a luxury that has been afforded to businesses in the cannabis industry.
As is the case with banking, a number of common third-party marketing solutions (ex. AdSense, Facebook, PR Web, etc.) are hesitant to operate with companies tied to the cannabis industry. They typically won't allow products that are related to any product or service that promotes an illegal substance (including e-cigs, vaporizers, dispensaries, medical info, etc). This fact was made blatantly clear last week when Medical Jane was prevented from distributing a news release through the PR Web network.
After a few phone calls, our team was informed of the root of the problem – PR Web "does not promote electric smoking devices." Despite explaining to PR Web about the health benefits associated with vaporization, or that the intent of our release was to introduce the MJ Seal of Approval (not to promote an e-cigarette), they still would not allow it to be published and were unwilling to work with our company to resolve the issue. This is just one of the many obstacles Medical Jane and many other companies are faced with on a regular basis, due to the nature of the business.
"It's not enough to rely solely on social media for marketing your brand. The MANTIS ad network makes it easy to advertise with a diverse portfolio of publishers [websites] to reach their desired audience." – Matthew Price, MANTIS CEO
It was this realization that lead our team to set out to create a new advertising and publishing platform that would cater to the developing cannabis industry. By teaming up with top-tier websites, the MANTIS ad network provides advertisers a widespread, yet targeted audience with very little effort involved on their end. Once approved into the MANTIS Ad Network, advertisers can easily set up campaigns and get started once those campaigns are confirmed by a MANTIS account representative.
In a nutshell, MANTIS allows cannabis-related businesses to advertise with a diverse portfolio of publishers (websites) to reach their desired audience. Further, it will include features that can help build a presence on social media and market your brand directly to consumers through various channels.
Easily Monetize Your Website With MANTIS
Another all-too-common issue is the difficulty that exists when trying to find advertisers as a publisher of cannabis-related content. We've experienced this very problem ourselves in the past when trying to find trustworthy sponsors of Medical Jane, and the recent HIGH TIMES and Denver Westword lawsuit let us know we weren't alone.
That being said, the tipping point may have been when Johnny Green said in a recent column on The Weed Blog that their team has been searching for a way to manage advertising on their website. The article helped open our eyes that this was a legitimate issue and our team felt that we had an opportunity to use what we've learned to create a solution that could benefit the entire industry.

"By creating an ad network that caters to the cannabis industry, we provide a way for businesses to get the word out quickly and with just a few clicks."
With the MANTIS Ad Network, publishers will no longer be forced to dedicate hours of their day to building and maintaining relationships with their advertisers. They can simply plug into the MANTIS network of cannabis-related businesses and get paid for each click they generate. Even better perhaps, it allows them an opportunity to earn some of the highest payouts in the industry.
There is simply no excuse for the discrimination that cannabis-related businesses are subjected to on a daily basis. It's about time for the legal cannabis industry to enjoy the same privileges afforded to the rest of the business world, advertising included. We don't have to wait for the big players to change their mind and accept cannabis. In fact, if we band together and form a network that is far-reaching, built from the ground up, we can avoid having to go through traditional marketing methods altogether.

MANTIS Ad Network
MANTIS is the largest and most advanced cannabis-friendly marketing platform in the world. Built for display, native, and video. The company works to connect industry-leading brands with their desired audience across more …