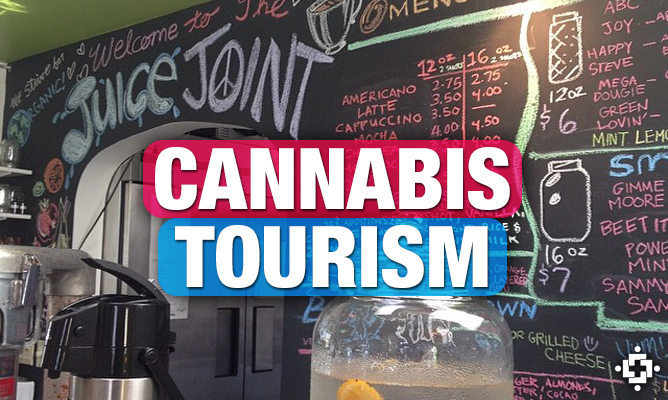 Kush Tourism: Food and Drink Tours Find Their Cannabis Industry Cousin
Retail cannabis for adult-use is coming to Seattle this summer. After being legalized in November 2012, adult-use dispensaries are slotted to open in July or August.
With retail licenses limited to 334 for the state, cannabis entrepreneurs are looking for creative ways to stay involved in the industry. For instance, Michael Gordon is the owner and CEO of Kush Tourism, Seattle's first and only cannabis tour company.
Kush Tourism: An Inside Look At The Seattle Cannabis Industry
Founded less than a year ago, Kush Tourism is a Seattle-based travel agency specializing in hands-on tours of the many facets of the cannabis industry.
According to Gordon, there's something for everyone: whether a cannabis connoisseur or new to the plant entirely, you will come away with new information and ideas.
Gordon personally plans several premium tours every month: in May, you have the option of going all-access at a commercial grow operation, or spending a few hours at a cannabis speakeasy and glassblowing studio. Alternatively, travelers may request a private tour for themselves and friends that is personalized to their own desires.
Once adult-use dispensaries open across Washington state this summer, Gordon will be adding more tour times, dates, themes, and stops to please any marijuana enthusiast.
Kush Tourism opened to the public less than two months ago, and Gordon tells me that business is rather frantic right now due to the high demand for an experience that only he can offer: his is the only company in the state of Washington offering inside views of canna-businesses and the people behind them.
Due to Colorado's adult-use cannabis laws, "weed tours" have been around since January, with more tour agencies opening every day. However, Gordon aims to set himself apart from the cannabis tour companies popping up all over Colorado.
"What we're providing is education with a hands-on experience. We connect every-day people with entrepreneurs." – Michael Gordon
Tours in Colorado's legal recreational market offer smoking during tours, infused edibles to taste and take home, and samples galore.
Meanwhile, due to the laws in Washington, customers will not be offered a single puff of cannabis or a single morsel of infused edibles during the tour.
Gordon says he likes it that way; "What we're providing is education with a hands-on experience," he explains. "We connect every-day people with entrepreneurs."
All in all, Kush Tourism looks to take even the most uninformed or skeptical person straight to the business owners and brilliant minds behind the marijuana movement. This allows travelers to ask questions face-to-face with the experts who are studying marijuana and advancing the industry daily.
Who are the industry pioneers meeting with tour-goers? There are several local marijuana magnates already on board: Nathan Aweida, founder and owner of the heralded Boro School of glassblowing, is a regular speaker and demonstrator, and local celebrity chef Mary White offers a cannabis cooking class in her home as part of the tours.
But the most frequently featured stop on Gordon's tours is the local hit Herb's House in the Ballard neighborhood. Owner Sharon Jacobson hosts various classes, demonstrations, and guest speakers throughout each month for Kush Tourism travelers while running her medical collective and the café inside of it. Allison Draisin, founder of Ettalew's Medibles, is just one of the many guest speakers at Herb's House.
Kush Tourism Educates People About The Seattle Cannabis Industry
According to Gordon, he wants to expose the industry completely to the general public so skeptics and enthusiasts alike see that marijuana is just a plant, and doesn't keep consumers from meeting aspirations or reaching goals.
"We don't demonize it. I smoke, the business owners you'll meet smoke, and many of your fellow tour-goers smoke. No big deal," he explains. Gordon tells me he's used marijuana both socially and medicinally for years – he hopes to set an example for others by being a successful business owner who happens to enjoy cannabis, demonstrating that the two are not mutually exclusive.
"When you become a stop for a Kush Tourism tour, you are representing the entire cannabis industry." – Michael Gordon
Gordon goes on to say that only professional, sanitary, passionate collectives and businesses qualify as stops for the tour. "When you become a stop for a Kush Tourism tour, you are representing the entire cannabis industry," he explains.
For this reason, and Gordon's pursuit of public education, businesses must have extensive knowledge about the landscape of the industry. If a business isn't exceedingly knowledgeable about the industry, they won't be on the tour.
The Kush Tourism founder says he wants to see the tours become as commonplace and stigma-free as any of the other food and drink tours in Washington. "We only work with professionals operating legally and safely… no different from a craft brewery or vineyard tour," Gordon explains.
Of course, there is one more major difference hindering Kush Tourism: unlike a drink tour, there is somewhat of a gray area when it comes to laws for visiting the medical marijuana collectives on the tour.
According to Washington State law, people do not need a recommendation to be allowed access into any of the locations they stop at. As long as nothing is bought or sold, customers are well within their rights to visit bud rooms and grow operations. Gordon says he is looking forward to adult-use retail dispensaries opening this summer, which will make it much easier to run his company moving forward.
What else is on the horizon for Kush Tourism? Gordon is rather tight-lipped about details on more locations or services, but he did say that the company is performing test-runs of a possible tour to be announced this summer. When asked about expanding to other cities, Gordon explained he and his associates are feeling "cautiously hopeful."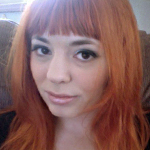 Shelby Dennis
Shelby Dennis is a valid medical marijuana patient who also manages a medical cannabis collective in Seattle, WA.Shelby has always loved writing blogs, essays, articles, short stories, fiction, nonfiction, and everything in between. Her experiences …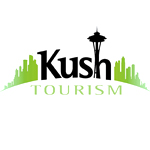 Kush Tourism
Founded in 2013, Kush Tourism is a Seattle-based tour company dedicated to providing their customers with a legal, safe, and relaxed way to experience the world's premier marijuana culture. On Kush Tours you will experience …