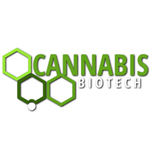 About this Organization
Based in Fort Lauderdale, Florida, Cannabis Biotech is a subsidiary of Puget Technologies (OTC: PUGE). The publicly held company is led by President and CEO Ron Leyland.
Cannabis Biotech conducts research to develop innovative cannabinoid products and therapies for the treatment of diseases and their symptoms. Ailments that the company has studied include HIV, cancer, glaucoma and neurological disorders.
Thus far, Cannabis Biotech has developed a number of products that utilize alternative delivery methods. For instance, they have developed nasal spray and trans-dermal skin patches geared towards treatment via cannabinoids. Further, they are developing cannabis infused beverages that utilize natural cannabis-based terpenoids as a flavoring agent.
Associates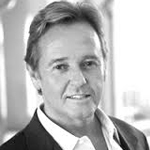 Ron Leyland
CEO
Ron Leyland serves as President and CEO of Puget Technologies, the publicly-traded parent company of Cannabis Biotech. He is responsible for guiding the company's overall direction, implementing their mission and vision. Further, Leyland is in charge of developing strategic opportunities to increase share-holder value. Before his time with Puget Technology, Leyland founded Nexagen USA in 2002. Leveraging the company's successful launch of its initial proprietary product, the Jen Fe Diet Patch, he assembled an expert research and development team. They went on to develop a well-accepted product line consisting of patches, pills, lotions and drinks utilizing multiple delivery systems. Leyland …
Similar Companies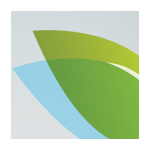 Plandai Biotechnology
Seattle, Washington
Based in Seattle, Plandai Biotechnology is a publicly-traded company that delivers highly bioavailable, phytonutrient rich extracts under the trademark, Phytofare™. In early 2014, Plandai submitted a request for ministerial dispensation to the Secretary of Parliament of South Africa, asking for the allowance of cannabis research. The company hopes to develop cannabis extract medicines for the treatment of cancer.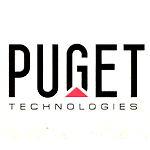 Puget Technologies
Fort Lauderdale, Florida
Puget Technologies (OTCQB: PUGE) is a publicly traded company focused on investing in companies that stay ahead of the curve and offer innovative products. Cannabis Biotech, a wholly owned subsidiary of Puget Technologies, is forging new frontiers in cannabinoid research and distribution. As the world grows to accept cannabis-based medicines, we are poised to meet the demand. Its other subsidiary, B-29, is responsible for manufacturing naturally-infused energy drinks.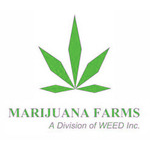 WEED, Inc.
Tucson, Arizona
WEED, Inc., (OTC Pink: BUDZ), is a public company focused on purchasing land and building Commercial Grade "Cultivation Centers" to consult, assist, manage & lease to Licensed Dispensary owners and organic grow operators on a contract basis, with a concentration on the legal and medical marijuana sector. The Company's plan is to become a True "Seed-to-Sale" company providing infrastructure, financial solutions and real estate options in this new emerging market.