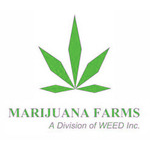 About this Organization
WEED, Inc., (OTC Pink: BUDZ), is a public company focused on purchasing land and building Commercial Grade "Cultivation Centers" to consult, assist, manage & lease to Licensed Dispensary owners and organic grow operators on a contract basis, with a concentration on the legal and medical marijuana sector.
The Company's plan is to become a True "Seed-to-Sale" company providing infrastructure, financial solutions and real estate options in this new emerging market.
Similar Companies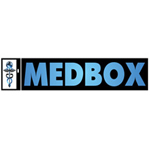 Medbox, Inc.
Los Angeles, California
Medbox, Inc. is a publicly traded company that manufactures Medicine Dispensing Systems AKA Prescription Vending Machines. These machines are designed to automate the experience of purchasing cannabis from a dispensary and/or retail location. They were granted patents for their technology in both the United States and Canada. Headquartered in West Hills, CA, Medbox has grossed $8 million dollars since it began doing business in 2010, and has opened office locations in Los Angeles, New York, Connecticut, Arizona, Toronto, London, & Tokyo.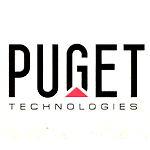 Puget Technologies
Fort Lauderdale, Florida
Puget Technologies (OTCQB: PUGE) is a publicly traded company focused on investing in companies that stay ahead of the curve and offer innovative products. Cannabis Biotech, a wholly owned subsidiary of Puget Technologies, is forging new frontiers in cannabinoid research and distribution. As the world grows to accept cannabis-based medicines, we are poised to meet the demand. Its other subsidiary, B-29, is responsible for manufacturing naturally-infused energy drinks.