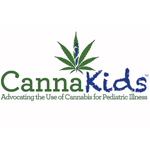 About this Organization
The CannaKids team consists of compassionate, caring individuals who believe in the powers of this medicinal plant. Everyone on our team has been touched by cancer in some way, shape or form. Many of us in the office have loved ones fighting against this disease today, so the passion to find a cure for not only cancer, but other serious diseases, is why we are all here. It is our mission to help each patient to the utmost of our abilities, providing them with as much guidance and hand holding as they need, with compassion and kindness in our hearts. We all know what it's like to live alongside someone who is fighting for their life. We are here to deliver hope, a helping hand, and lend a shoulder when you need one.
Our products are 100% organic, pesticide free, mold free, microbiological free CO2 extracted oil that has our specific cancer fighting terpene profile. Our Honey Gold extraction process is lead by a team of PhD scientists that specialize in organic chemistry. Our extremely potent cannabinoid content provides a product with excellent bioavailability, and is free from any unnecessary plant material. The final product is a concentrate that contains a profile extremely similar to that of the actual flowers of the plant, while remaining free of residual solvents and unwanted contaminants. Inspired by strain profiles with every input monitored for purity and quality.
Associates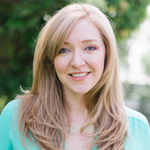 Tracy Ryan
Founder / CEO
Tracy Ryan is the CEO and lead consultant for CannaKids, which is a California Cooperative Cooperation that specializes in the creation of lab tested, and PhD scientist extracted cannabis oils. Since her infant daughter's brain tumor diagnosis in June of 2013, Tracy has dedicated a huge part of her life to educating herself on the medicinal powers of medical marijuana in treating her own daughter's disease, as well as all other pediatric and adult cancers, epilepsy, autism and beyond. Tracy has worked on a global scale with families who are seeking education, and treatment options for their loved ones, …
Similar Companies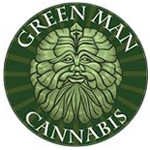 Green Man Cannabis
Denver, Colorado
Founded in 2009, Green Man Cannabis is among Colorado's premiere cannabis brands. They strive to achieve the highest levels of quality, selection, and customer service at competitive prices. Green Man has knowledgeable caring staff, private parking, and a comfortable atmosphere that welcomes all types of patients. As firm believers in the medical benefits of cannabis, they employ people of like mind who strive to educate others on the numerous benefits and applications of this medicine.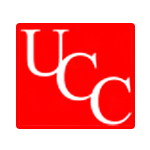 United Cannabis Collective
Berkeley, California
Located in northern California, United Cannabis Collective (UCC) will operate dispensary clinics where patients and caregivers can obtain medical cannabis, in all of its varied forms, and essential life services that improve the health, housing, and safety of all collective members. UCC plans to use all funds in support of such programs, its financial sustainability and to help end cannabis prohibition.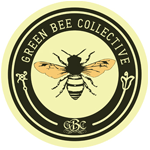 Green Bee Collective
Ventura, California
Green Bee Collective was founded in 2013 on the sole basis of a need for a safe and affordable medical cannabis distributor right after the Ventura City Council carelessly voted on banning store-front dispensaries in the visionary city of Ventura. This negligent action led to many Ventura locals having to dangerously obtain untested, unlabeled, and inconsistent medicine from an illegal market or go through costly, time consuming measures just to obtain safe and affordable medicine. Green Bee Collective immediately stepped in to solve this problem and fulfill the needs of these patients by establishing itself as a not-for-profit association who …