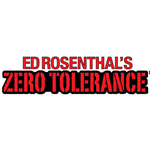 About this Organization
Specially formulated for plants by renowned author, researcher, and horticulturist Ed Rosenthal.
Ed Rosenthal's Zero Tolerance ® (ZT) is a line of herbal pesticides and fungicides that are made entirely from ingredients derived from plants. By combining different plant oils, the products offer a potent blend that attack insects and spores in multiple ways, quickly eliminating them. The active ingredients are essential oils and the inert ingredients are vegetable glycerin and soy lecithin. There are no harmful chemicals in ZT and it is completely safe to handle and use. The products are exempt from Federal EPA registration under section 25(b) of FIFRA.
ZT offers advantages over other natural products that are used to stop spider mites and soft-bodied garden pests. ZT leaves no residue on plants because all the oils evaporate fully. It is safer for the garden than Pyrethrum, which is toxic to fish and reptiles.
Ed Rosenthal's Zero Tolerance® comes in two formulations: Herbal Pesticide and Herbal Fungicide. It is bottled as both a Ready-to-Use and a Concentrate.
Ed Rosenthal's Zero Tolerance Pesticide — OMRI Listed for use in organic gardens––kills and repels spider mites, aphids, whiteflies, thrips, ants, caterpillars, gnats, root aphids, mealy bugs and scale and will stop white mold and powdery mildew. Primary ingredients: essential oils of cinnamon, rosemary, thyme and clove. Available as Ready-to-use and Concentrate.
Ed Rosenthal's Zero Tolerance Fungicide is specifically formulated to treat molds and powdery mildew while preserving pH balance. It prevents and kills powdery mildew, gray and white mold, black spot, and most other molds and fungi. Primary ingredients: potassium bicarbonate, and essential oils of cinnamon, rosemary, thyme, clove and wintergreen.
Similar Companies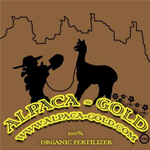 Alpaca Gold
Grand Junction, Colorado
Organic alpaca fertilizer in 4 forms: dust, placer (chipped), beans and bullion (bricks). Registered organic with the Colorado Dept. of Agriculture. Mild and rich fertilizer – you can't overuse it. Ships in 1-2 days.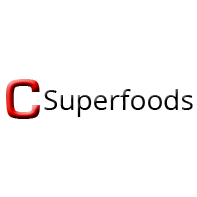 C Superfoods
C Superfoods offers natural cannabis nutrients that work to improve soil and plant performance. We believe in sustainable growing methods and use natural ingredients. All our products are environmentally safe, biodegradable, certified for organic growing whenever possible, and made in th …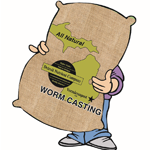 Detroit Nutrient Company
Dearborn Heights, Michigan
Detroit Nutrient Company is a Michigan-based company that arose from an interest in urban gardening. The company's founder understood that the key to a successful garden lies in the quality of its soil, and started on a mission to help others mix their own quality composts.