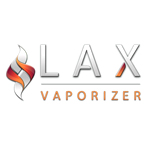 About this Organization
LAX Vaporizer offers vaporizers and vaping accessories, including the revolutionary LAX Disposable vaporizer which is a one of a kind discreet, disposable portable vaporizer with a ceramic chamber inside, that comes in six colors and in two versions – one intended for dry herb and one intended for use with wax/ oil.
LAX also offers the LAX Mini and LAX Vaporizers which are both rechargeable two in one vape pens for use with both dry herb and/or wax/oil. See more of our products at:
In The News
LAX Disposable Vaporizer Pens Review
The LAX Vaporizer was developed in Los Angeles, CA and is made available by Maya E-cigs. What sets LAX Vaporizers apart from the rest is that they carry two different types of disposable vape pens: a wax/oil burner as well as a dry herb burner. "The LAX Vaporizer comes in pink, black, white, silver, stainless steel, and blue." The pens come in pink, black, white, silver, stainless steel, and blue. In addition to the disposable options, LAX Vaporizers also carry a 2-in-1 mini rechargeable pen, for those who are looking for the convenience of both a …
Similar Companies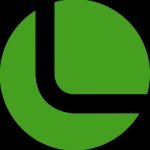 Loud Vapes
Santa Fe Springs, California
LoudVapes Inc. is a vaporizer pen and accessories manufacturer based in Santa Fe Springs, California. Focusing on cutting-edge technology, we use the highest quality vaporizer parts to help ensure a reliable, safe, and effective vaporization experience. Our goal is to supply discreet/ easy to use vaporizers and accessories that meet and/or exceed industry standards for safety, efficiency, and of course style. Loud Vapes product line currently consists of portable vaporizer pens, vaporizer pen accessories, and are soon to launch a full line of flavor packed E-Liquids.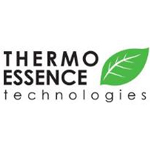 Thermo Essence Technologies
San Carlos, California
Thermo Essence Technologies is no longer operational (as of Sep 2019). Thermo Essence Technologies (Thermovape) is a California based vaporizer company that manufactures 100% American made, medical grade portable vaporizers. In fact, each part that they use is FDA approved Founded in May of 2010, Thermovape is based around the idea of getting people to stop smoking through non-combustion, or vaporization. They only use the highest grade materials to provide you with a pure vaporizing experience that is unparalleled; every part is FDA approved. Thermovape released their Cera, a medical grade vaporizer pen, in 2012.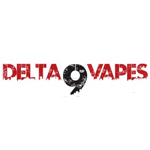 Delta 9 Vapes
Delta 9 Vapes is the portable vaporizer company responsible for the Omicron, Persei and O-Phos vaporizers. Each one is capable of vaporizing any type of oil or concentrate within seconds.