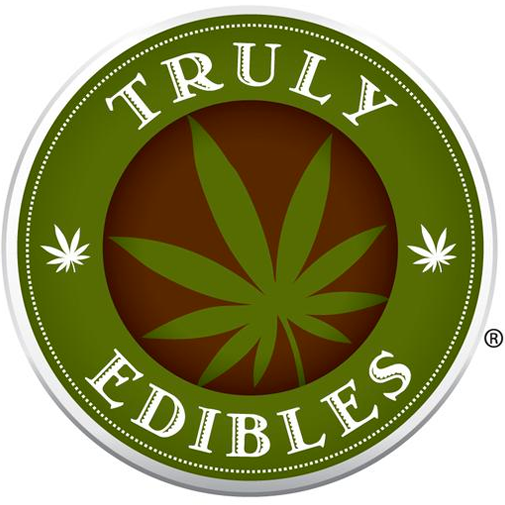 About this Organization
Truly Edibles is an infused product manufacturer located in San Diego, CA that specializes in medicated chocolate and confections.
In The News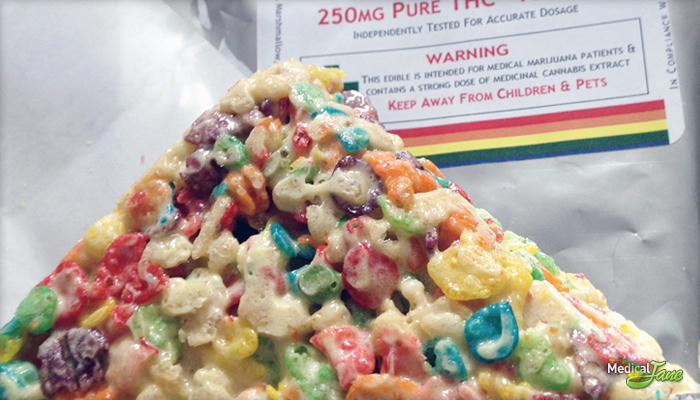 Fruity Rice Krispie Treat by Truly Edibles
These fruity rice krispie treats by Truly Edibles are sold in two different sizes depending on potency: 4X (100mg) and 10X (250mg). A great way to start off the morning, as long as you don't take too much and get stuck in a deep trance state that is always a possibility when over-medicating with high THC infused edibles. Made primarily with fruity pebbles and canna-butter, these rice krispie treats could have been made using healthier ingredients. Diabetics will want to avoid this product altogether. "Made primarily with fruity pebbles and canna-butter, these rice krispie treats could have …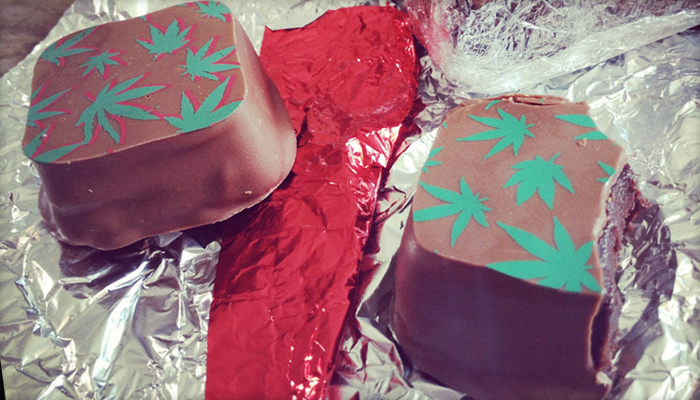 Chocolate Truffle Medibles by Truly Edibles
Coated in a hollow milk chocolate shell, hides a smooth potent mixture of dark chocolate and canna-oil. These chocolate truffle medibles by Truly Edibles come in two different portions depending on THC content; the smaller 4x portion (100mg of THC), and the more potent 10x portion (250mg of THC). The creamy chocolate insides house enough THC for you to be significantly medicated for roughly 4-8 hours depending on how much you consume. Today I am reviewing a 10X portion (of course I went for the more potent one). This edible is extremely potent and should only be eaten in bites.
Similar Companies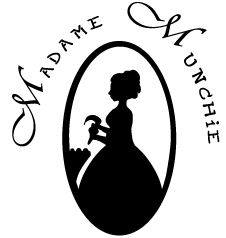 Madame Munchie
Madame Munchie is an infused edible company based in the San Francisco Bay Area. Their mission is to provide wellness, relief and a delicious, smoke-free alternative for their patients. Madame Munchie uses only the best local ingredients available and are lab tested to ensure potency and purity.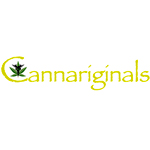 Cannariginals
Cannariginals is a California company that specializes in the production of cannabis-infused topicals. Founded in 2013, the company focuses its efforts on making the best infused topicals possible using emu oil. In a collaboration with Golden State Cooperative, Cannariginals took 1st place at the 2014 Medical Cannabis Cup in San Bernardino.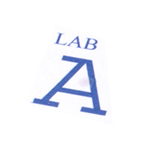 Laboratory A
Beverly Hills, California
Laboratory A is a medicated edible kitchen that is associated with Epoch Venture Group, the makers of Toffee Turtles. They were created by a patient who wanted to medicate without being tired. As a result, he decided to make his own products, meticulously tested them, and provides an interesting variety of edibles. Two Lab A creations are infused puppy chow and medicated cheese dip.