view full HD gallery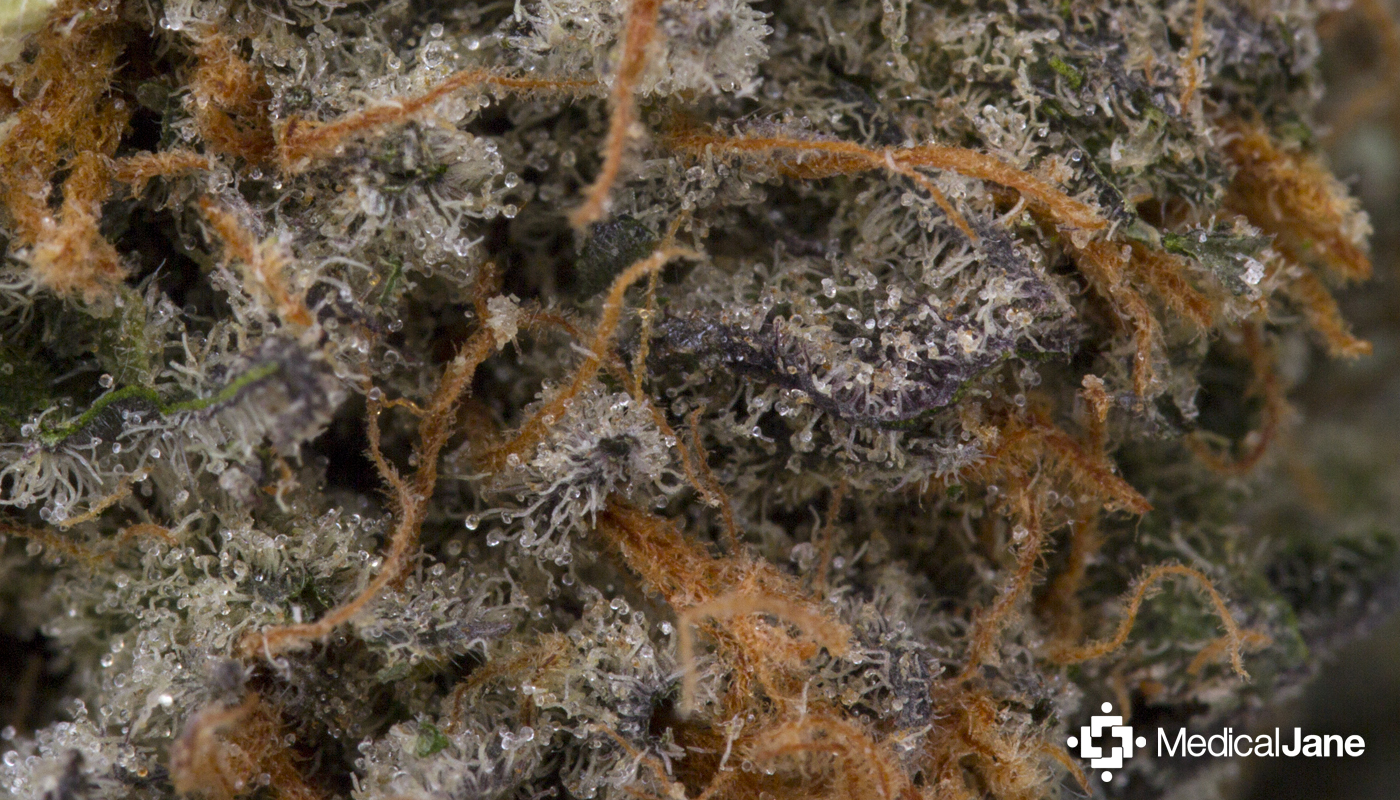 Blue Widow, Berry White, or White Berry?
Stemming from legendary genetics, the Berry White strain (aka White Berry, Blue Widow) is an Indica-dominant hybrid that is often applauded for is subtle berry terpene profile and mellowing effects.
Berry White Strain: Blueberry X White Widow
The Berry White strain is commonly referred to as Blue Widow or even White Berry depending on the grower and what seeds they used when growing the cannabis. This specific batch came to us labeled by the dispensary as Berry White.
Because there are three different names for the combination of the Blueberry (Indica) and White Widow (Hybrid) strains, it can be can be difficult for patients to know what the difference is, or if there is any difference at all.
However, it should be noted that the name itself means nothing. What's more important is that your cannabis is lab tested so that you can keep track of cannabinoid and terpene profiles that best suit your individual needs.
How Will The Berry White Cannabis Strain Affect Me?
I came across this batch of Berry White strain on my recent trip to SFVDM in Van Nuys, CA, and I was immediately intrigued by the colorful flowers. This batch had a slight blue tint, and was covered with a healthy dose of crystal-white trichomes, orange hairs.
"Small quantities of Berry White seemed to affect my head almost exclusively, making me think it has a lot of Sativa influence."
The effects I experienced with this batch were strain are a bit complex. What I mean by this is that medicating in small quantities of Berry White seemed to affect my head almost exclusively, making me think this cut has a lot of Sativa influence. Larger quantities, however, brought about a prolonged full-body melt that reached its peak after about 1 hour. It was accompanied by a much stronger mind-warp, sure to leave me in a daze each time and every time.
Although the Berry White strain may not be the best choice for those in need of chronic pain relief, it could be ideal for those in search of relief from minor aches and muscle tension. Further, it may be beneficial in treating anxiety, providing relief for migraine headaches, and managing stress.