view full HD gallery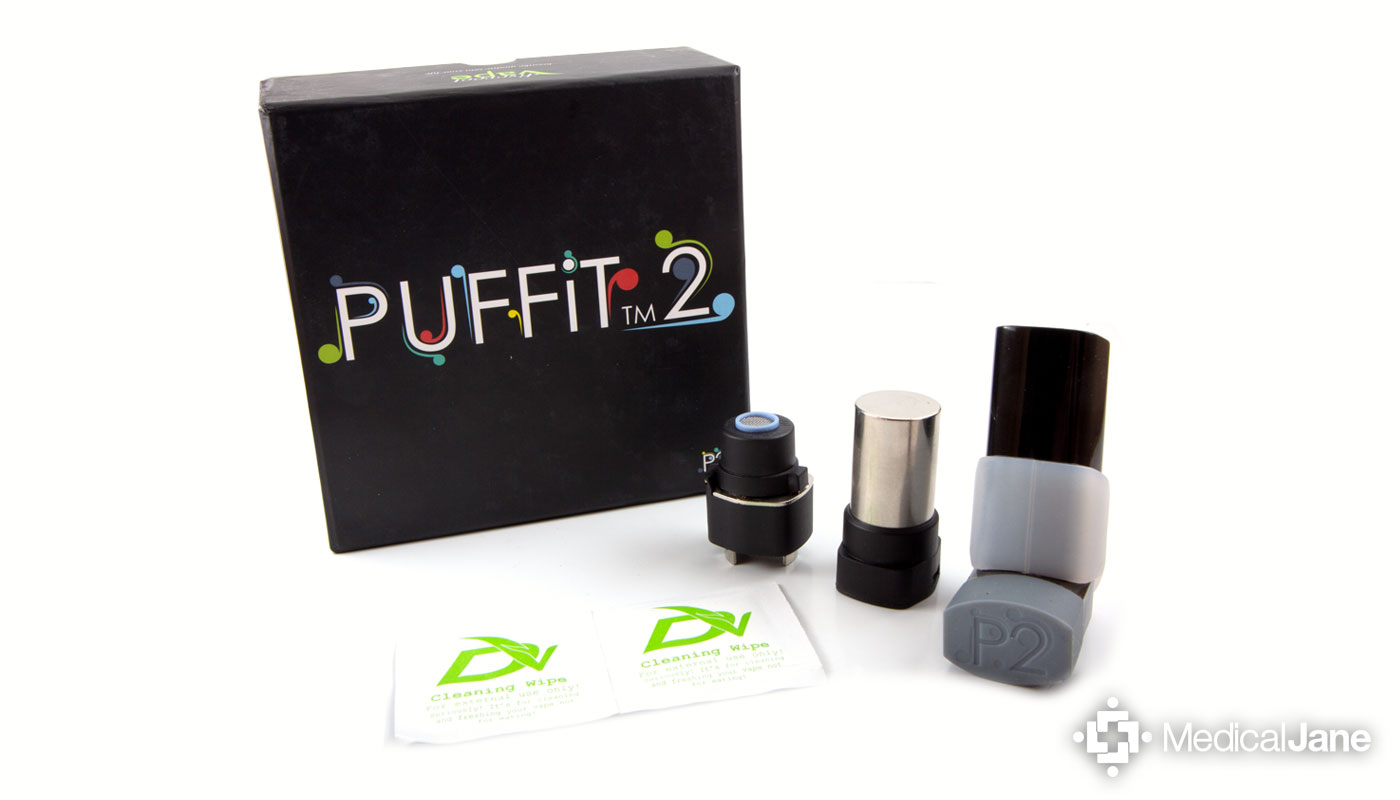 New Puffit 2 Vaporizer Looks Like Asthma Rescue Inhaler
Specifications
Released:

November 2014

Manufactured By:

Discreet Vape

Manufactured In:

China

Designed In:

Hong Kong

Designed For:

Dry Herb
Extract
Liquid (sold sep.)
See all specifications
Most vaporizers on the market today have somewhat similar designs. Vape pens are by far the dominant form of mobile vaporizing. Breaking from this trend, the Puffit 2 is an ultra-discreet device that looks almost exactly like an inhaler. The portable vaporizer retails for just $99.99, and is the latest development in the Puffit series.
Discretion of the Puffit 2 Portable Vaporizer
Patients often seek to medicate discreetly without attracting attention. Unfortunately, an unjust stigma still partially exists around cannabis consumption, even for medicinal purposes. Anyone should be free to relieve their pain whenever necessary. The Puffit 2 is inarguably one of the most discreet vaporizers ever created.
The first time that I saw this vaporizer, I thought it was an asthma inhaler. Ironically, medicinal cannabis has indeed proven effective against asthma and related symptoms. I did not suspect the device was a vaporizer until I was specifically told so.
It is unlikely anyone on the street would recognize what you were doing if you used it. Of course, if you visibly exhale a large amount of vapor, that's definitely a hard giveaway. Odors are also indicators of consumption, so it's important to be aware of these factors when in public.
One issue that prevents optimal discretion is the time it takes to heat up the Puffit 2. However, this problem can be circumvented by heating the vaporizer out of sight until it is ready to be used. As long as you inhale from it relatively quickly, there is little risk of attracting attention. If anything, someone would just think you were using an actual inhaler.
How to Use the Puffit 2 Vape
Using the Puffit 2 is an enjoyable experience. There is a large depressor-like button/container where the herbal material is deposited. The container is inserted into the Puffit 2, which is then activated by pressing down on the container with your hand.
I've always had trouble knowing when to inhale from a vapor pen. In my heart, I always wanted a vaporizer to just tell me what to do. The Puffit 2 satisfies this need. To use the device, you hold down the large metal button/container on top. An audible vibrator buzzes twice in quick succession, repeating until the device is heated and ready for action. Readiness is indicated by two longer buzzes.
Since the mouthpiece of the Puffit 2 is much larger than most vaporizers, the amount of vapor delivered is quite large. Despite the vapor's high density, it was smooth and relaxing. I did not feel the need to inhale again after the first time.
Who is the Puffit 2 Good For?
I definitely liked using the Puffit 2, but would probably not travel with it. One disadvantage is its size, which renders it difficult to store in most pants pockets. However, it would easily fit in many jacket pockets or backpacks.
I would not recommend this vaporizer for social situations or long sessions. The loading chamber is fairly small, which contributes to the device's suitability for short period use. Patients who need to take a moderate amount of cannabinoids at once will find this to be a great choice. Both dry blends and concentrates are usable in this vaporizer.
Advantages of the Puffit 2 Vaporizer
One of the primary advantages of the Puffit 2 over other models is its size. It is the smallest model yet, coming in at 3.7 inches high and 1.9 inches wide. The battery life is also longer than some predecessors.
Perhaps most importantly, the heat chamber has been redesigned to utilize an advanced thermal alloy that results in enhanced vapor production. Ultimately, patients want products that can deliver satisfactory amounts of vapor, and the Puffit 2 meets that requirement.
Best Deal From Around The Web
starting at
[[bestOffer().price | currency]]
+ Free Shipping
The above pricing is based on US residents with no tax obligation. Please wait while we detect your location and show more accurate pricing.
We were unable to load pricing based on your location, the above price is assuming US shipping with no taxes.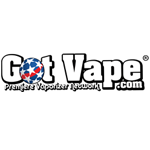 Got Vape
Gotvape.com is the premier Vaporizer Health Network, boasting the top online Vaporizer retail site in the world and a nationwide wholesale distribution chain. We are constantly creating the mold for Vaporizer growth in the main …