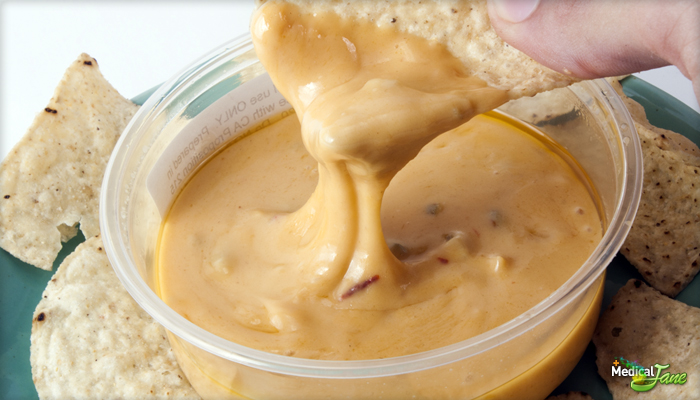 Laboratory A Brings Medicated Cheese Dip To The Party
Epoch Venture Group Pushes The Edible Envelope
When considering medicated edibles, most people are inclined to think about the classics: brownies, cookies, and chocolates. However, Todd Shapiro, the founder of Epoch Venture Group, has taken a slightly different approach to edible making.
Epoch Venture Group's testing kitchen, Laboratory A, has created a number of interesting creations as of late. They offer veganic infused puppy chow and their Toffee Turtles were recently an honorable mention at the Seattle Cannabis Cup. Regardless of the product, it's obvious that EVG aims to create a different line of edibles.
Heat.Eat.Repeat: Gourmet "Potcho" Cheese
In accordance with their quirky take on edibles, Epoch Venture Group created this gourmet nacho cheese, Heat.Eat.Repeat. Interestingly enough, the name is a great description of what to expect from this snack, but we'll get back to that topic later.
Being a long-time lover of nachos (who isn't?), I was excited to learn that I could medicate with one of my favorite snacks. Epoch Venture Group's Heat.Eat.Repeat. "potcho" cheese contains about 120mg of THC in each tub. I found that the dosage was perfect to share with a friend while watching a movie.
"There was no noticeable plant or hash flavor, and I would say that this cheese blended perfectly with salted tortilla chips."
The directions on the label said to microwave Heat.Eat.Repeat. for 45 seconds, stir, and repeat as necessary. After about 35 seconds I realized that the cheese was boiling and cut the time short. Being impatient, I rushed in for a taste test of the molten-hot cheese. Aside from burning my tongue, the cheese was delicious. There was no noticeable hash flavor, and the cheese blended perfectly with salted tortilla chips.
One thing I will say about Epoch Venture Group's infused nacho cheese is that I felt rushed eating them. When the cheese was hot, it was just runny enough to let me dip a tortilla chip, but thick enough to prevent excess dripping. However, Heat.Eat.Repeat. lost its heat by the time I was able eat 3 chips, and I had put it back in the microwave twice before I finished my snack.
Overall, I enjoyed my experience with the Heat.Eat.Repeat gourmet cheese. In just 45 minutes I felt any minor aches or pains melt away, but the relief was mild enough to avoid couch-lock. Like many patients, I often use edibles to counteract insomnia. Although Epoch Venture Group's creation didn't put me right to sleep, I dozed off around 11 and slept through the night.
Laboratory A's Infused Nacho Cheese is currently available at VFL Collective in North Hollywood.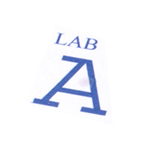 Laboratory A
Laboratory A is a medicated edible kitchen that is associated with Epoch Venture Group, the makers of Toffee Turtles. They were created by a patient who wanted to medicate without being tired.As a result, he …