Northwest Naturals Coconut Butter By The Venice Cookie Co.
The Venice Cookie Company, the maker of our favorite strawberry lemonade, has been working hard in the kitchen to develop a healthy and potent spread for patients. Meet their new line of edibles, Northwest Naturals.
As we know, cannabinoids are best absorbed by saturated fats such as butter or coconut oil. As a general rule of thumb, the more saturated a fat is, the easier it is for the body to break down in order to absorb the cannabinoids.
Since Coconut Oil is about 92% saturated, it makes an excellent fat to use in cannabis edibles! When used topically it works to moisturize your skin while the THC can help reduce joint pain or inflammation from arthritis.
"Since hemp is a super food, we figured if we combine cannabis with another healthy super food, we could create a SUPER DUPER food! So, we paired organic, virgin, cold-pressed coconut oil with cannabis to make our most versatile edibleyet." — Venice Cookie Co.
Not to mention, coconut oil has a number of health benefits, from relieving stress to fortifying your immune system. It is rich in lauric, capric and caprylic acids, all of which provide antimicrobial, antioxidant, and antifungal properties. When used as a topical its benefits include treating psoriasis, eczema, rosacea, wrinkles, damage from sun exposure and even skin cancer.
This coconut "butter" can be used as a healthy alternative in any recipe that calls for butter or oil – use it on toast, waffles, baked potatoes, or even in a homemade batch of cookies! This all-organic butter is dairy free, contains no corn syrup, and each serving only contains approximately 20 calories (2.5g total fat). And it tastes good too!
The Northwest Naturals Coconut Butter should be stored in your refrigerator, where it will remain solid, but can be left out at room temperature to make it easy to spread. The butter will become a liquid above 76°F, making it easier to handle.
What Effects Should I Expect From The Infused Coconut Butter?
When applied topically, you will not experience the same effects as when ingested orally. I have used the butter for everything from curing dry skin, to spreading some on my bread to eat with eggs. However, I have never had the same effects twice from this edible.
I only truly felt the effects I was expecting from an edible when I spread it on my toast – this was a rather heavy dose, around a third of the jar. I could feel the effects almost instantaneously after I ate the piece of toast; an uplifting body-buzz set in and lasted for about an hour.
I often get pain in my left wrist from a snowboarding accident back in college; it really bothers me after a long day on the computer. When I applied the Northwest Naturals Coconut Butter to my wrist, not only did it take my mind off the pain, it seemed to relieve the pain in my wrist completely within minutes.
Each 1.4oz jar of Northwest Naturals Coconut Butter contains approximately 4.67g (200mg of THC). Until you know the effects of the product, The Venice Cookie Co. recommends that you eat about half of a serving, wait about 75 minutes and then eat the rest.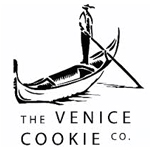 The Venice Cookie Co.
Venice, CA gave birth to The Venice Cookie Company in 2006 when a group of family and friends experimented by adding cannabis to some olive oil. Today, they distribute a variety of infused products to …