view full HD gallery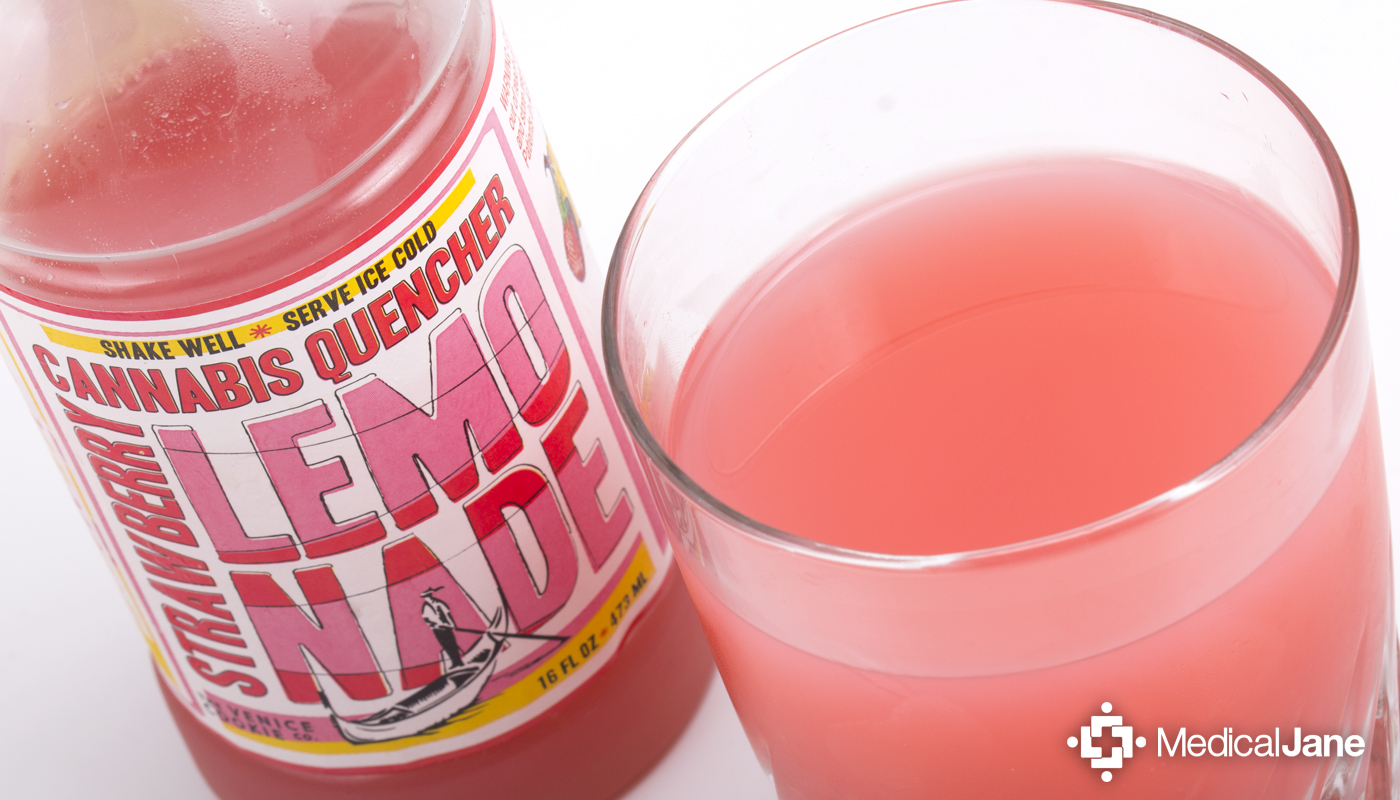 Strawberry Lemonade Cannabis Quencher By The Venice Cookie Co.
California medical marijuana patients looking for a fast-acting, delicious drink to medicate with might have found the answer to their prayers.
A Sweet Tasting, Cannabis-Infused Strawberry Lemonade
Infused with 1.68 grams of Cannabis Sativa (72 mg of THC), the Strawberry Lemonade Cannabis Quencher from The Venice Cookie Co. is sure to pack a punch.
The flavor is very similar to most strawberry lemonades I have come across — sweet and a little bitter. However, there is a noticeable cannabis flavor that reminds you to pace yourself appropriately. Remember to serve this drink ice cold and always shake well before taking a swig. This stuff does not taste good if it's warm… believe me.
Strawberry Lemonade Cannabis Quencher Effects
Patient responses range from very uplifting/energetic to zone-inducing/spacey, depending on a wide variety of factors including your tolerance, weight, how hungry you are, how much you consume, and more.
"If you are wondering where you can get these, Alpha Medic in San Diego usually has the Venice Cookie Co. products in stock."
I personally find the Strawberry Lemonade Cannabis Quencher to make me much more alert and full of energy in small doses, where as I feel extremely zoned out and immobile in large doses. I also continually experience a heavy crash/come-down effect after about 2-3 hours of consuming the drink. Not surprising when you consider the fact that sugar is the 2nd most used ingredient in the drink…
Unfortunately for diabetic patients, this specific cannabis quencher is one you would probably want to avoid. However, the Venice Cookie Co does offer new, healthier options including their sugar-free Cherry Cannabis Quencher and vegan Grape Cannabis Quencher to medical marijuana patients with strict dietary requirements.
The Venice Cookie Co. recommends patients allow just 35 minutes to feel the maximum effect. Having said that, I personally start to feel the fast-acting effects much quicker. In fact, sometimes I can start to feel my anxiety and stress load lighten as fast as 5 minutes (after consuming about a quarter of the bottle).
A great cannabis-based drink to keep in your fridge at all times. For patients who love traditional lemonade (without the strawberry), The Venice Cookie Co. also sells a regular cannabis lemonade version that we reviewed earlier this year.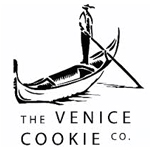 The Venice Cookie Co.
Venice, CA gave birth to The Venice Cookie Company in 2006 when a group of family and friends experimented by adding cannabis to some olive oil. Today, they distribute a variety of infused products to …