view full HD gallery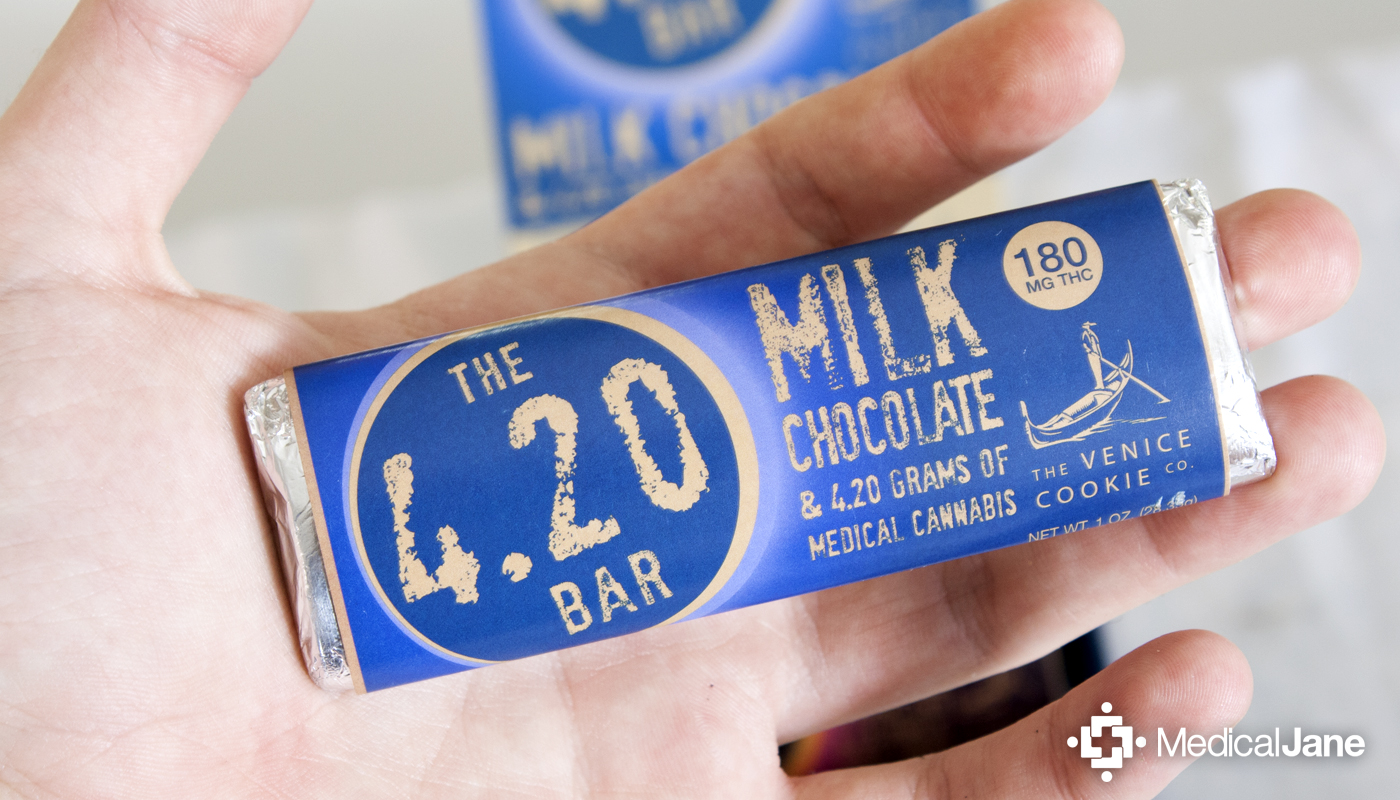 The 4.20 Bar From The Venice Cookie Co. Consists of 4.2 Grams of Dried Cannabis
The 4.20 Bar by the Venice Cookie Co. is another tasty treat for medical marijuana patients looking for a powerful medible that will provide a nice full-bodied buzz.
Introducing the 4.20 Bar from Venice Cookie Co.
Available in a majority of medical marijuana dispensaries in California, the Venice Cookie Company continues to expand their reach as more patients get to try their products. They have a variety of products including medicated lemonade, lil tootsies, macaroons, and so much more. Despite its popularity in other product lines, the Venice Cookie Co. continues to focus on expanding most basic chocolate line, the 4.20 bar.
Now offered in a variety of flavors including Milk Chocolate (this review), Milk Chocolate + Toffee, Dark Chocolate + Pop Rocks, Dark Chocolate + Sea Salt, the company looks to keep patients satisfied when it comes to medicating with chocolate. For simple folk like me, the basic milk chocolate bar is the most attractive option they offer, simply because I know what I am getting myself into (Although after trying the toffee bar, I had to change my mind).
The best part about this bar is that you can choose when and how much to consume, without feeling like you wasted the rest of the bar. As with any chocolate, it is recommended you store the 4.20 bar at or below room temperature (preferably in the fridge) to prolong its freshness. Because of the pre-measured dosages and good taste, I personally think it's a great value for $20. Think about how many uses you get from just one delicious bar…
Milk Chocolate And 4.2 Grams Of Dried Cannabis
Although you can taste an undertone of cannabis, it is not distasteful and actually reassured me that the bar was in fact medicated.
It tastes just like a typical chocolate bar with a hint of cannabis, which is hardly noticeable. Eat the bar with a glass of milk if you are eating it on an empty stomach and wait about 20-30 minutes for the first wave of effects to kick in.
If you are eating the bar on a full stomach it may take a little longer to kick in, but this is the case with any edible. This particular chocolate bar will kick in pretty fast; a very stoney high will overtake your entire body. It is known to produce a very relaxing, tranquil full body melt — perfect for just lounging around the house on a rainy day. My full body buzz lasted for at least 3 longggg hours, from just 2 pre-measured pieces.
The 420 Bars Are Designed To Be Consumed In Doses
As you can see from the pictures, the 4.20 bars are pre-cut to easily break into 6 doses. It is recommended that first-time edible consumers eat just one piece to start. Eat more as desired, after waiting 30 minutes to 1 hour to feel the effect generated from just 1 piece.
Sure, you could probably eat more in one sitting, but this bar is extremely potent and you will most likely end up on the couch in a plant-like state for the remainder of your day. You may even catch yourself falling asleep depending on how tired you were when you consumed it. Over time, this bar has become one of my go-to medicated snacks when I am feeling down or a bit sick to my stomach. Its ability to calm nerves and bring a smile to your face is hard to beat.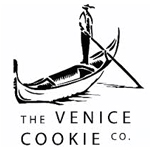 The Venice Cookie Co.
Venice, CA gave birth to The Venice Cookie Company in 2006 when a group of family and friends experimented by adding cannabis to some olive oil. Today, they distribute a variety of infused products to …