view full HD gallery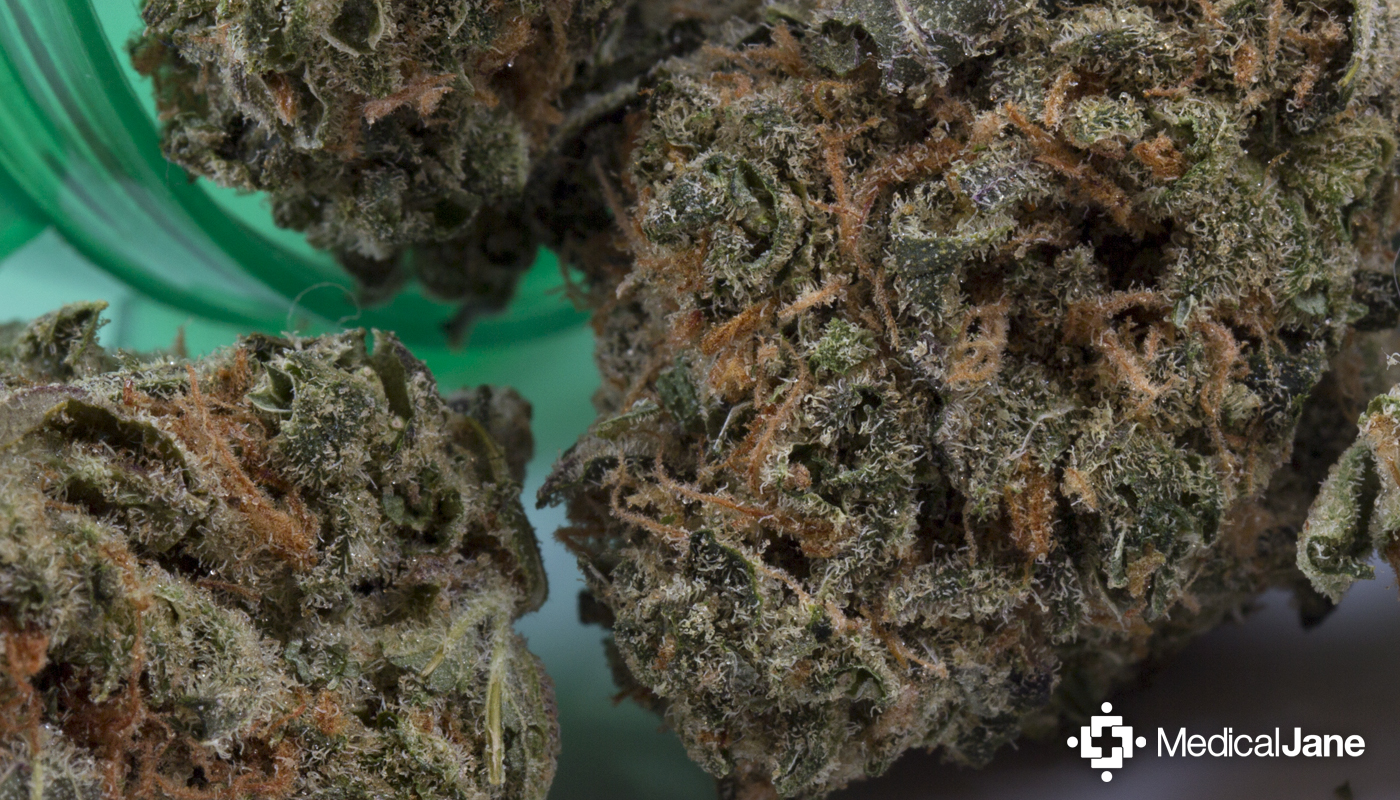 The Blueberry Haze Strain Combines Two Classic Hybrids With Opposite Effects
Combining two of the most popular strains known to man, the Blueberry Haze strain has built a reputation all its own. It is known for delivering soothing effects coupled with a floral terpene profile.
Blueberry Haze Strain: Blueberry X Haze
Like the name would suggest, the Blueberry Haze strain is a hybrid that was the result of crossing the Blueberry and Haze strains. Of course, many breeders are sure to have made that precise cross over the years, but I would put my money on DJ Short (the creator of the original Blueberry strain) as the first person to do so.
Whereas the Blueberry strain is known for its ability to induce soothing pain relief, I've always found the Haze strain to have much more racy, almost psychadelic effects. With such wide ranging genetics, I was unsure of what to expect from the Blueberry Haze strain.
Nonetheless, I knew that I was in for a treat with such prestigious genetics. Sure enough, the Blueberry Haze strain did not disappoint.
How Will The Blueberry Haze Cannabis Strain Affect Me?
I was excited to come across the Blueberry Haze strain on my latest trip to the local collective, and my excitement only grew as I got a whiff of its floral aroma. It carried one of the most inviting scents I've come across in a while, mostly reminding me of Blue Dream.
Not to say that this is much of a surprise. After all, Blue Dream (Blueberry X Super Silver Haze) has very similar genetics to the Blueberry Haze strain.
"The Blueberry Haze strain carried one of the most inviting scents I've come across in a while, mostly reminding me of Blue Dream."
As far as taste is concerned, this batch of the Blueberry Haze strain seemed to lean a bit closer towards the Haze end of the spectrum. I was able to detect undertones of blueberry, but was the cool, smooth smoke I've come to expect from Haze or Jack Herer is what stood out most in my mind. Still, the taste of this strain was extremely close to the likes of Blue Dream as well.
The effects I experienced with the Blueberry Haze strain started off with soothing relaxation and almost instant mood improvement. Before long, I started to feel a slight body buzz spread throughout my body that was ideal for providing minor pain relief at the end of the day.
All in all, I found the Blueberry Haze strain to be the perfect choice when medicating in the middle of the day. It was able to help battle chronic stress with ease, and it's certainly a strain to consider if you suffer from mood disorders such as depression or bipolar.