view full HD gallery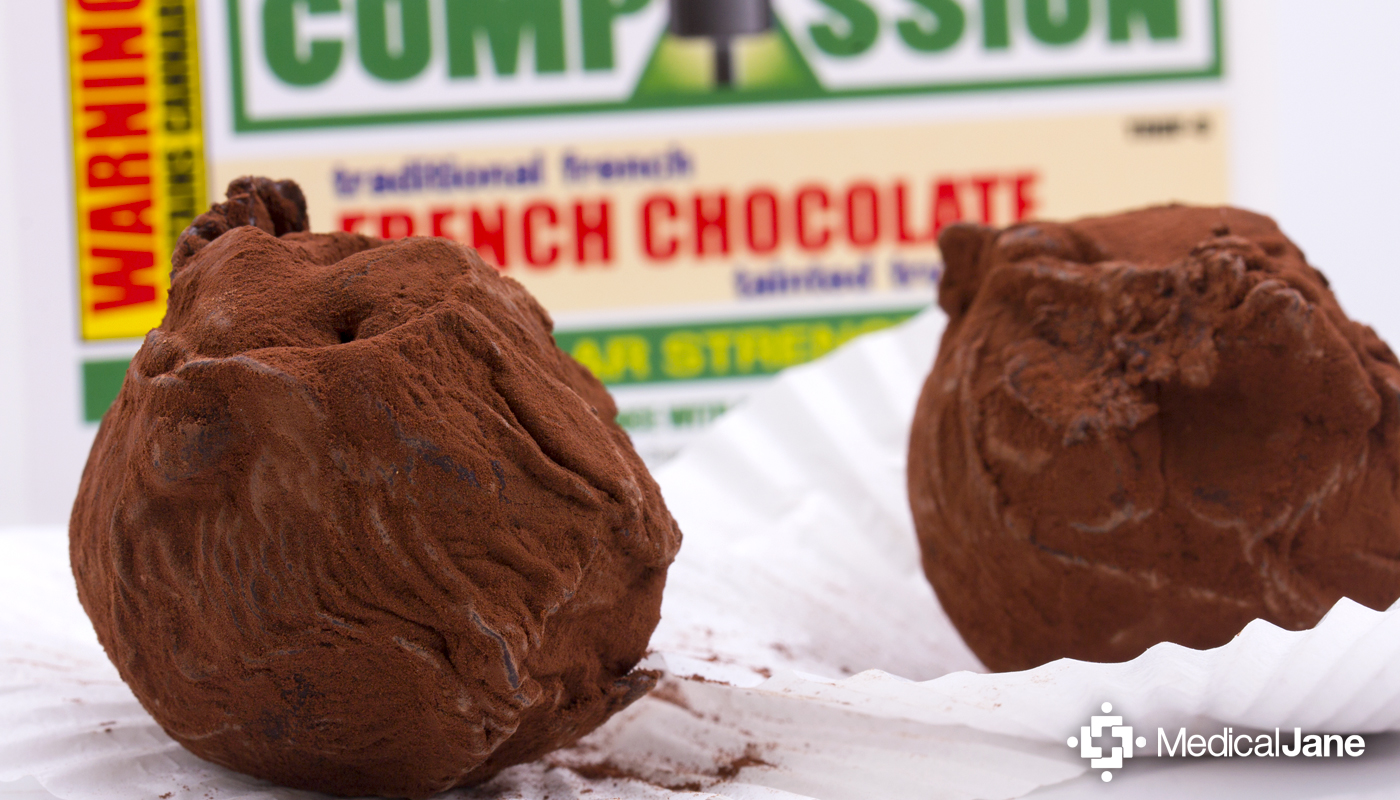 Traditional French Chocolate Tainted Truffles From Compassion Edibles
Crafted by Compassion Edibles, French Chocolate Tainted Truffles come in regular strength (100 milligrams of THC) and super strength (225 mg of THC). I found the regular strength variety to provide two perfect doses for medicating during the day without feeling bogged down.
Compassion Edibles Produces Tainted Truffles and More
Based in the San Francisco Bay area, Compassion Edibles strives to produce the best-tasting and most effective infused edibles to cannabis patients in California. They have an impressively wide range of products, and the company has been spreading throughout the state in the past couple of months.
Founded by Mickey Martin, Compassion Edibles has been a patient favorite for over a decade – the company got its start under the name Tainted Edibles in 2000. Seven years later, they changed the name from "Tainted" to "Compassion". Prior to their facilities being raided by the FDA during the same year, the company offered a total of 52 different products in various sizes and strengths.
In 2013, the company decided to regroup and redesigned their product line, while paying homage to their past offering. Compassion offers a variety of medicated cookies and snacks, and their list of specialties include: Chocolate Brownie, Baklava, Granola, Pita Crisps and more.
"They produce 8 different flavors of truffles at Compassion Edibles…"
All that being said, Compassion Edibles' line of Tainted Truffles is what they are best known for. They produce 8 different flavors of truffles at Compassion Edibles, spanning from classics like Double Chocolate, Raspberry, and Peanut Butter all the way to more daring ones like Pistachio and Bacon Chocolate.
Given the opportunity to review the line of Tainted Truffles, I decided to begin with the regular strength French Chocolate variety. I was far from disappointed – not only was it delicious, but the effects of eating just one truffle (50 mg THC) were perfect for my personal needs.
Regular Strength French Chocolate Tainted Truffles
Although this was my first chance to try an Compassion Edibles product, my expectations were high. After all, 14+ years of experience doesn't come without reason.
I was impressed to see the amount of detailed information that Compassion provides on each individual package. The display includes a prominent warning label that reads, "CONTAINS CANNABIS", as well as another warning that the product contains peanuts.
Furthermore, I was happy to see that Compassion Edibles clearly dictates which strains of cannabis they use in each recipe. The list of ingredients for the French Chocolate Tainted Truffles is as follows:
Dark Chocolate (Cacao Beans, Pure Cane Sugar, Cocoa Butter, Soya Lecithin, Vanilla Beans)
Heavy Cream
Corn Syrup
Potassium Sorbate
Cannabis Butter (Primarily Sour Diesel and OG Kush)
Also provided on the Tainted Truffle labeling is a note that estimates how much dried cannabis each package contains (≈8.36 grams), born on/best by dates, and a lot number in order to allow Compassion to track each batch they produce.
The only other piece of information I would personally like to see on Compassion Edible's labeling is a more detailed breakdown of the cannabinoid profile. While it clearly provides the tetrahydrocannabinol (THC) content (100 mg), I would love to know how much cannabidiol (CBD), cannabinol (CBN), etc. is contained in each package.
How Will The French Chocolate Tainted Truffles Affect Me?
Upon seeing the French Chocolate Tainted Truffles, I knew that I was in for a treat. They come in a simple white bakery box, but the truffles themselves have artisan-quality written all over them – they have the sort of appeal that tells you the truffles have been crafted by hand.
Compassion Edibles describes their French Chocolate Tainted Truffle as "a deep dark chocolate cannabis ganache dusted in cocoa rouge." In fact, it's this dusting of cocoa that really excited me most about this particular truffle.
As far as the taste is concerned, the French Chocolate Tainted Truffles quickly became one of my favorite infused desert to date. The chocolate ganache was incredibly decadent, and there was no detectable cannabis taste despite containing 100 mg of THC.
"I found one (1) regular strength Tainted Truffle (50 mg THC) to be just about the perfect dose for my personal needs during the day."
Personally, I found one (1) regular strength Tainted Truffle (50 mg THC) to be just about the perfect dose for my personal needs during the day. It offered noticeable relief from pent-up stress and anxiety in as little as 20 minutes.
These effects often lasted for about 3-4 hours, making an entire package the perfect infused edible option to get through a traditional 8-hour work day. On the other hand, eating both truffles at once was a great way to ward off insomnia at the end of a long day.
Overall, the French Chocolate Tainted Truffles lived up to the hype in my eyes. While they might not be the healthiest infused edible available, they are absolutely delicious. Couple that with their obvious effectiveness, and you have the recipe for one of my all-time favorites.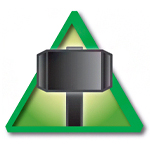 Compassion Edibles
Compassion Edibles is a California-based infused edible company that got its start in 2000. The company was founded in the San Francisco Bay by Mickey Martin under the name Tainted Edibles.Compassion Medicinal Edibles/Tainted Inc. offered …