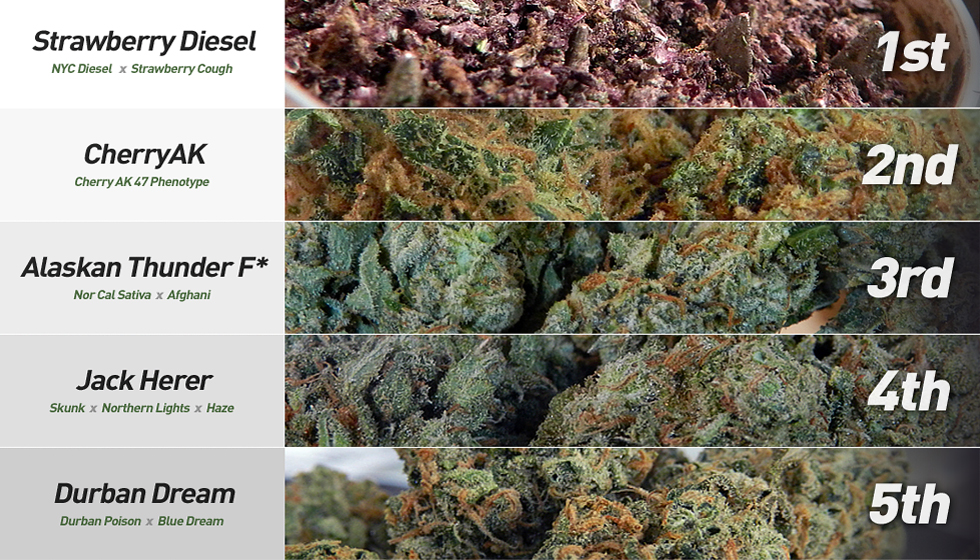 Top 5 Favorite Wake and Bake Medical Marijuana Strains of 2012
As the world changes, patients are getting more and more access to a variety of strains. It can be really confusing and time consuming if you are just starting out as a first-time medical marijuana patient. Budtenders working at dispensaries are not always properly trained by management which leaves many patients on their own to discover what strains are the best fit for their situation. That's why we put together this simple buyer's guide to our favorite wake and bake strains reviewed in 2012, in the hopes that it will help you get started.
Top 5 Wake and Bake Strains of the Year

2nd place: Cherry AK (Cherry AK 47 Phenotype)
Medical Jane has reviewed hundreds of marijuana strains over the past couple of years, and these five (5) strains are continually our go-to wake and bake strains for those early morning medicating sessions. You may notice that all of these strains are considered clear Sativa strains or clear Sativa-dominant hybrids. Reason being, clear Sativa strains tend to give you energy, a clear head, and uplifting feelings perfect for waking up – especially when restricting use to low quantities.
What is your favorite wake and bake strain?