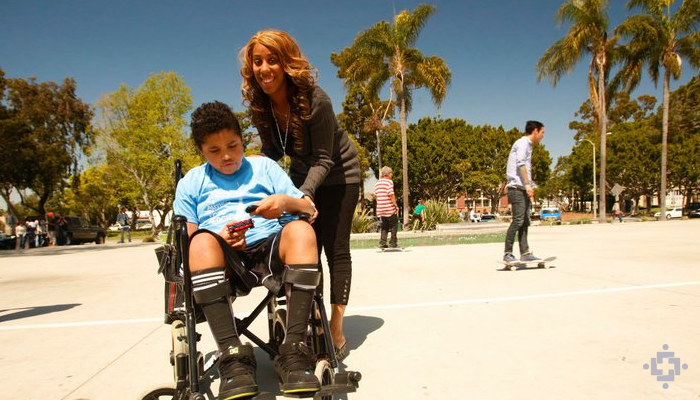 The Story of Joey and Mieko Hester-Perez
Cannabis May Offer Safe, Effective Autism Treatment
Autism is a neurodevelopmental condition that affects information processing in the brain. It is often characterized by impaired social interaction and communication, as well as "stereotyped" behavior.
It is estimated that 1 in 88 children are diagnosed with autism. Further, it is even more prevalent when you only consider boys, effecting 1 in 54. Despite its high rate of occurrence, little is known about autism and how it should be treated.
With that said, a number of parents with autistic children have turned to medical marijuana. Surprisingly, cannabis has had profound effects in multiple cases. Seeing its benefits in action even caused one California mother to found the Unconventional Foundation for Autism (UF4A.org)– an informational website for families with autistic children that advocates for cannabis research.
The Story Of Joey & Mieko Hester-Perez
Mieko Hester-Perez founded the Unconventional Foundation for Autism after her own struggles as a parent. Her son, Joey, was diagnosed with a severe form of autism at 16 months old.
During an interview, Mieko explained that it has been a tough road since Joey's diagnosis. "It was a lot of trial and error, but you get through it the best way you can," she said.
"Joey gained 15 lbs over the course of a few months and soon began to make eye contact."
Joey was prescribed as many as 13 pharmaceutical drugs at one point – all but two of them were experimental. After years of exposure to these medications, Joey – 10 at the time – weighed as little as 46 lbs in 2009. He was diagnosed with malnutrition and anorexia. "They were killing him," she exclaimed.
Further, Mieko explained that Joey expressed self-injurious behaviors, in addition to being a danger to those around him.
After doing some research and consulting with experts, Mieko decided to see if Joey would benefit from medical marijuana. She baked a few batches of gluten-free cannabis-infused edibles for him, and within a matter of weeks witnessed a notable improvement.
Joey gained 15 lbs over the course of a few months and soon began to make eye contact on a much more consistent basis. Also, Mieko noted that medical cannabis helped stimulate Joey's appetite, replenishing nutrients that he hadn't received for 8 years. Because of this, he started to grow. Mieko believes that medical marijuana saved her son's life.
Mieko's experience with cannabis led her to speak with Diane Sawyer on Good Morning America in 2009. She launched the Unconventional Foundation for Autism website on the same day that her interview (below) aired.
What Is The Unconventional Foundation For Autism?
As mentioned, the Unconventional Foundation for Autism (UF4A.org) is an informational website that is intended to "raise awareness and support for families afflicted with this mysterious and misunderstood condition known as autism." They also strive to raise funds for medical research and clinical trials, while providing functional support for families in need.
"Joey's strain helps with his eye coordination and anxiety, among other symptoms."
Mieko has built a network of professionals that includes, among others, Jeffrey Raber (The Werc Shop), Aaron Justis (Buds & Roses Collective), Dr. Robert Melamede, and Kyle Kushman.
Given the information from inquiring families, Mieko and her colleagues help decide the best course of action for each individual case.
For instance, families of children who contact the Unconventional Foundation for Autism are likely to receive a consultation from the likes of Kushman and Justis in order to find the right strain and method of delivery. For Joey, it's brownies made from a strain all his own – "Joey's strain," courtesy of Buds and Roses.
Mieko explained that Joey's strain helps with his eye coordination and anxiety, among other symptoms. More importantly, it seems to have brought out his personality. Of course, nothing is concrete in autism spectrum and the results are likely to vary from case to case.
Nonetheless, Mieko says she will only suggest veganic-grown cannabis for children, regardless of the strain. She feels that it is easier on their digestive and inflammatory systems.
Mieko Hester-Perez Calls Herself An 'Urban Myth'
Mieko says that she would never have predicted the amount of recognition that she has received since her interview with Diane Sawyer aired on Good Morning America. Not only has she helped numerous families find the right course of treatment for their child, but her and Joey's story seems to offer a glimmer of hope for a vast audience.
Of course her foundation gets inundated with e-mails from inquiring families. Less expected, however, is the reaction that arises when Mieko encounters various health professionals. She recalls one visit to the pediatrician with Joey. Recognizing her from TV, the doctor proceeded to ask Mieko a number of questions regarding cannabis and autism.
Similarly, Mieko routinely receives calls from healthcare providers representing families who have "exhausted all other options." They come to her for help, often considering her a cannabis expert. Nonetheless, Mieko insists that she is nothing of the sort. She gives credit to the team of experts at her disposal.
UF4A Helps Families Find The Treatment They Need
These days, Mieko can often be found making appearances on various events and international television shows. Her family's story was recently featured on Telemundo and Univision, as well as a Colombian news network that was shown to roughly 8,000,000 Latin Americans.
Media appearances aside, Mieko holds a schedule that includes her work with California Corporate & Attorney Services – a public records firm. She has been a professional in the industry for 15 years. Nonetheless, she finds time to balance work and motherhood while managing the Unconventional Foundation for Autism.
"Joey is probably the only advocate who has never said a word."– Mieko Hester-Perez
According to Mieko, she completely dedicates two days per week to conference calls with families in search of assistance. Not before relaying the seriousness of their inquiry however. The mother stresses the importance of protecting your families well-being through discreteness.
"Until new (federal) laws are passed," Mieko explained, "you could be putting your family in the line of fire."
Joey, now 14, has continued on his personal journey as well. He is currently recovering from surgery, but Mieko says that he is making progress. Overall, she calls Joey a happy, healthy kid.
"He is probably the only advocate who has never said a word," Mieko said.
She explained that small victories seem sweeter when raising a child with special needs.
"We don't expect as much, but when he is able to give you a high five… that's special," she said.
Legal Notice: Mieko Hester-Perez specifically invokes the First Amendment rights of freedom of speech and of the press without prejudice. The products discussed are not intended to diagnose, cure, prevent or treat any disease, but are proven useful for the promotion of health and life extension. UF4A.ORG recommends that licensed local healthcare professionals are consulted.