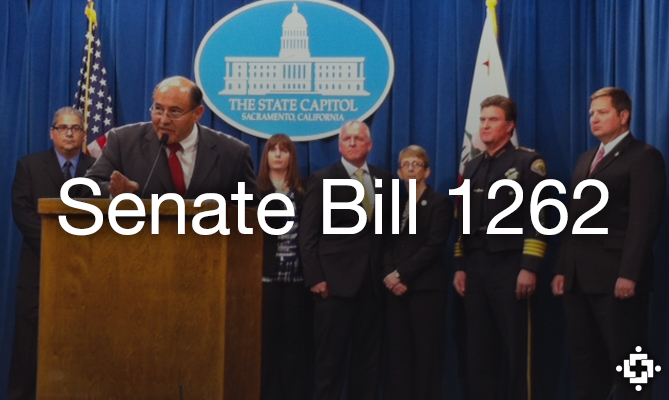 California Senator Proposes New Medical Marijuana Regulations
SACRAMENTO, CA — In a move that comes 18 years after California legalized medical marijuana, Senator Lou Correa (D) introduced legislation this week that would establish concrete regulations within the state.
As written, Senate Bill 1262 will establish regulations for cultivators, collectives, and physicians who recommend medical marijuana. The initiative was created with significant influence from the California Police Chiefs Association and the League of California Cities, both of which have opposed regulatory efforts in the past.
"This legislation seems counter-intuitive, but we polled our membership and over 90 percent of the chiefs felt that, regardless of how you felt about the marijuana issue itself, there needed to be a responsible public safety approach to this," Covina Police Chief Kim Raney told the Denver Post.
Senator Correa Introduces Medical Marijuana Regulations
If passed, Senate Bill 1262 would require medical marijuana collectives and cultivation facilities to apply for a license to operate with the California Department of Public Health. However, they must first obtain permits from their local jurisdiction before doing so.
The Department would also be tasked with the responsibility establishing rules for lab-testing cannabis under the measure. Tests would be required for mold, bacteria, and non-organic pesticides; products that fail such tests would not be permitted for distribution.
Also included in the new legislation are new stipulations that would only allow medical marijuana recommendations to made by a patient's primary care physician. Similarly, primary care doctors may refer their patients to a licensed specialist who may then make the necessary recommendation.
"We are generally supportive of the intent to regulate the industry. But this really constitutes an unjustifiable limitation on patients' access to medicine." – Dale Gieringer
Interestingly, Sen. Correa's initiative draws a line between cannabis concentrates. Language in Senate Bill 1262 states, "Under no circumstances shall a physician and surgeon recommend butane hash oil."
"The intent was to restrict access to concentrates because they tend to have a much higher THC quantity," League of California Cities lobbyist Tim Cromartie told LA Weekly. "That was a provision added at the express request of the police chiefs."
Dale Gieringer, director of NORML, explains that this has long been the goal for police. "They want to crack down on medical marijuana," he said. "This is their vehicle for doing it."
Although medical marijuana has been legal in California since 1996, the industry is largely self-regulated. The cannabis community has done well enough to serve itself thus far, but it is not without faults.
The Los Angeles area in particular is often looked at as "The Wild West," because of the general uncertainty and confusion that has resulted from a lack of regulatory standards. The city did attempt to address the issue in 2013 when voters passed Proposition D, but its effects have yet to be felt on a grand scale.
"We are generally supportive of the intent to regulate the industry," says Gieringer. "But this really constitutes an unjustifiable limitation on patients' access to medicine."