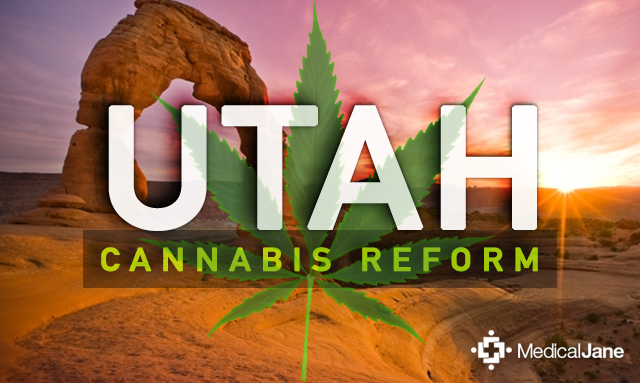 Medical Cannabis Reform Bill Introduced in Utah
Cannabis reform is sweeping the nation, and more states are legalizing whole-plant medical cannabis as well as high-cannabidiol extracts. Utah lags behind other states, with no current medical or decriminalization laws. Possession of less than one ounce of cannabis is a misdemeanor, which can result in up to six months of incarceration and a $1,000 fine.
The Need for Change in Utah
There is a critical need for safe access to cannabis in Utah. They have the eighth highest overdose rate in the country, with most overdoses being attributed to pharmaceutical drugs like opioids. A recent October 2014 study in JAMA Internal Medicine determined that states with medical cannabis laws have, on average, 24.8% fewer fatal opioid overdoses each year. Such a sharp decrease in fatalities is remarkably significant, and especially relevant for states like Utah with high overdose rates.
The Drug Policy Project of Utah (DPP Utah) is one of the most active organizations fighting to achieve state-level reforms. In a press release published on February 26, 2015, the group shared information about the latest hope for a progressive cannabis law.
Senate Bill 259 Medical Cannabis Amendments
S.B. 259, known as Medical Cannabis Amendments, is a Senate Bill which would amend several aspects of the Utah Code. Sponsored by Senator Mark B. Madsen, it would allow individuals with qualifying illnesses to register with the State Tax Commission and become legal patients. Regulations would also be established for the production and distribution of cannabis products through dispensaries.
While the law is definitely a major step forward, it is not perfect. For one, patients are not allowed to grow their own cannabis at home. They are also prohibited from smoking their medicine, although vaporizers are permitted.
Votes in the Senate and House components of the Utah state legislature will take place over the next couple weeks. If the bill passes, safe access should be available within the year.
State Senator Mark Madsen Discovers Cannabis is Medicine
The sponsor of S.B. 259 recently discovered the power of cannabis medicine for himself. Over Valentine's Day weekend, Senator Mark Madsen traveled to Colorado to test the efficacy of cannabis against his longtime back injury. He trial tested both a gummy candy and vaporizer pen, which effectively eased his pain without inducing strong psychotropic effects.
Remarking on the analgesic effects of cannabis when discussing his bill, Senator Madsen alluded to the aforementioned JAMA Internal Medicine study indicating reduced overdose mortality in medical cannabis states.
"Personally, I think [cannabis] is especially good as an alternative to opiates. We have seen that when this is available, overdoses go down—and that is a growing problem in our state," said the Senator.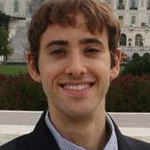 Justin D Kander
Justin Kander is the Research & Development Coordinator for The Oil Plant, a licensed California cannabis manufacturer specializing in the production of cannabis extracts, cannabis-infused olive oils, and cannabis topicals. He joined the company in …