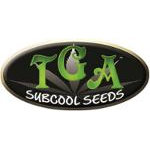 About this Organization
TGA Genetics (aka Subcool Seeds) is a team of breeders with locations in California, Oregon, and Washington. TGA Genetics started, in 2001, as a small group of dedicated medical cannabis gardeners who had grown tired of the false claims and made up marketing.
TGA (The Green Avengers) is headed by Subcool and Mz. Jill, two of the most accomplished horticulturalists the industry has to offer. Their beloved genetics are highly sought after for their characteristic terpene profiles. Most TGA strains have a distinguishable fruit aroma. This is because Subcool often uses selective breeding techniques to find strains that will produce the best-tasting hash.
Strains from TGA Genetics are commonly found throughout the world today. This is particularly true in the Pacific Northwest of the United States. Some of their most well-known strains include: Space Queen, Agent Orange, Vortex, Timewreck, and Jilly Bean.
TGA has won a number of awards for their strains in the 13 years since their inception.
Associates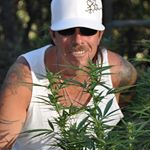 Subcool
Co-Founder
Subcool is the Head Breeder of TGA Genetics and a self-proclaimed "weed nerd." Accordingly, he stars in the Weed Nerd YouTube series, that peels the curtain back on the life of commercial cannabis breeding. Subcool has served as a contributing author/photographer to for publications such as HIGH TIMES, Skunk, Treating Yourself, Heads, Weed World, and West Coast Magazine. Further, he authored the Book of Dank and Dank 2.0 – collections of cannabis photography with stories to go along with them. Strains that Subcool is known for breeding include Space Queen, Jack The Ripper, and Vortex.
Mz Jill
Co-Founder
Mz Jill is perhaps the best known female cannabis horticulturalist in the world. She is a member of TGA Genetics and co-star the Weed Nerd YouTube series with her husband Subcool. Strains that Mz Jill are most popularly known for include Agent Orange and Jilly Bean. Further, she is currently working on a hybridized cross between the TGA Space Queen male plant and a clone of Kyle Kushman's Strawberry Cough.
Similar Companies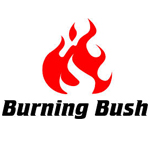 Burning Bush Nurseries
Oakland, California
Based in the San Francisco Bay area, Burning Bush is a company that provides genetics to licensed California dispensaries. They are most known for their clones, but they recently started developing feminized seeds as well. Every batch of each Burning Bush strain stems from the same mother, which allows for more consistent results over time. They supply their genetics to a number of prominent dispensaries in the Bay Area, including Harborside Health Center and Berkeley Patients Group.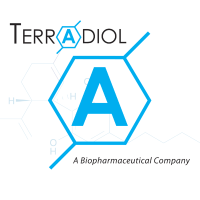 Terradiol
Syracuse, New York
Terradiol is a highly diverse medical cannabis company headquartered in Syracuse, New York. Terradiol's ownership has over 90 years of executive level management experience in various fields, including law enforcement, military contracting, chemical processing, engineering, and pharmaceutical manufacturing. Terradiol's motivation and moral character can be seen in its previous successes within both the public and private sectors. Terradiol is focused on creating real social impact through collaboration with states where medical cannabis has been legalized. Terradiol carefully evaluates each state that begins a medical cannabis program to ensure their legislation match's the company's corporate vision.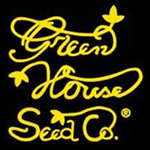 Green House Seed Co.
Amsterdam, Netherlands
Since their beginning in 1985, the Green House Seed Co. has become the most awarded seed bank in the world. Based on a number of factors, they make sure that each grower chooses the best option for them when buying Green House genetics. The Greenhouse team started collecting landraces over 25 years ago and their Strain Hunters collection offers them from seed. They also have a YouTube series that chronicles some of the amazing journeys.