view full HD gallery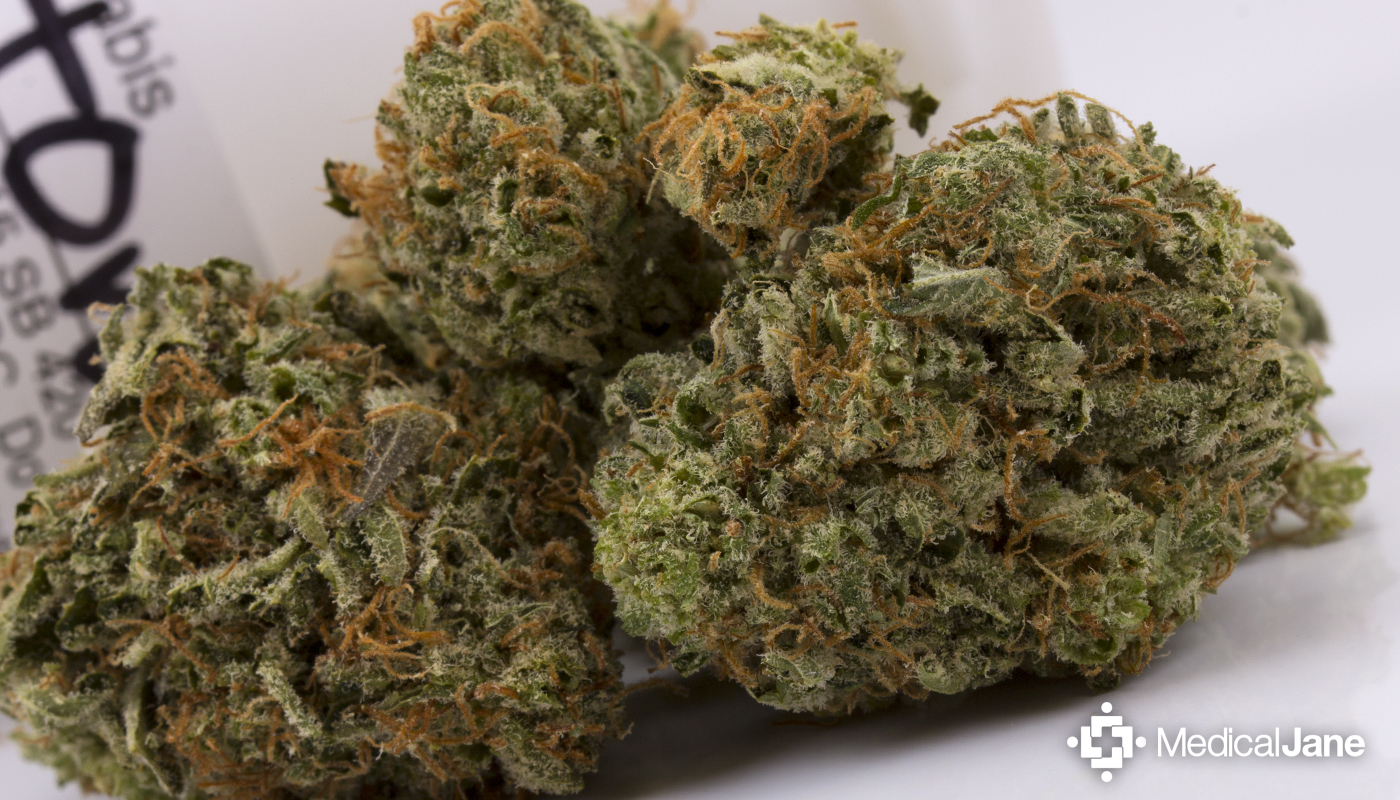 Agent Orange Strain: It's Like Smoking An Orange
Bred by TGA Genetics, the Agent Orange strain is often described as a Sativa-dominant hybrid with uplifting effects. However, it is best known for the distinct citrus aroma.
Agent Orange: Orange Velvet X Jack The Ripper
Subcool and the TGA crew make a habit of breeding hybrids with a distinct terpene profile, and this was certainly the case with the Agent Orange strain. It is a citrus-kissed hybrid that was the result of crossing two long-time favorites from the crew at TGA Genetics: Orange Velvet and Jack The Ripper.
The genetics of the Agent Orange strain alone were enough to tell me that I was in for a flavorful treat. The Orange Velvet strain is a clone-only variety that was gifted to Mz. Jill a few years back, and it has gained notoriety as one of the sweetest strains in existence. Combine that with the slight tropical fruit taste one would expect from Jack The Ripper strain and you've got a delicious cocktail of flavors.
In fact, the intense citrus influence is the Agent Orange strain's most noticeable trait by far. It carries a distinct aroma that is easily compared to the Jillybean and Tangie strains, and I would be very interested to see how closely related they are through terpene analysis.
How Will The Agent Orange Strain Affect Me?
The one thing that sticks out with the Agent Orange strain is that its aroma is extremely unique and overwhelmingly similar to citrus. Crush the bud up in a grinder and take a big inhale. If it doesn't smell like an orange peel, it probably is not as good as it should be. Agent Orange buds are typically bright green in shade with even brighter neon orange hairs… similar to the very popular Green Crack strain.
"It's rare you can do a blind taste test and instantly know what strain you are medicating with… but its easy with this strain."
There was an intense orange scent that rushed out of the bag as soon as we popped it open. The medicating session was near perfection, as the taste matched the scent and the smoke was incredibly smooth with undertones of orange.
Agent Orange is one of those strains that all connoisseurs want to try to get their hands on, as it would be hard to mimic the smoking experience that the Agent Orange strain provides MMJ patients. It's rare you can do a blind taste test and instantly know what strain you are medicating with… but its easy with this strain.
Its genetic lineage consists of Space Queen, Orange Velvet, and Jack's Cleaner… so you can expect a mostly Sativa head-high. The effects from the Agent Orange strain are very clear-headed and uplifting, with little to no body buzz holding me back. I found it incredibly easy to focus, making this an ideal strain to medicate with during the day.